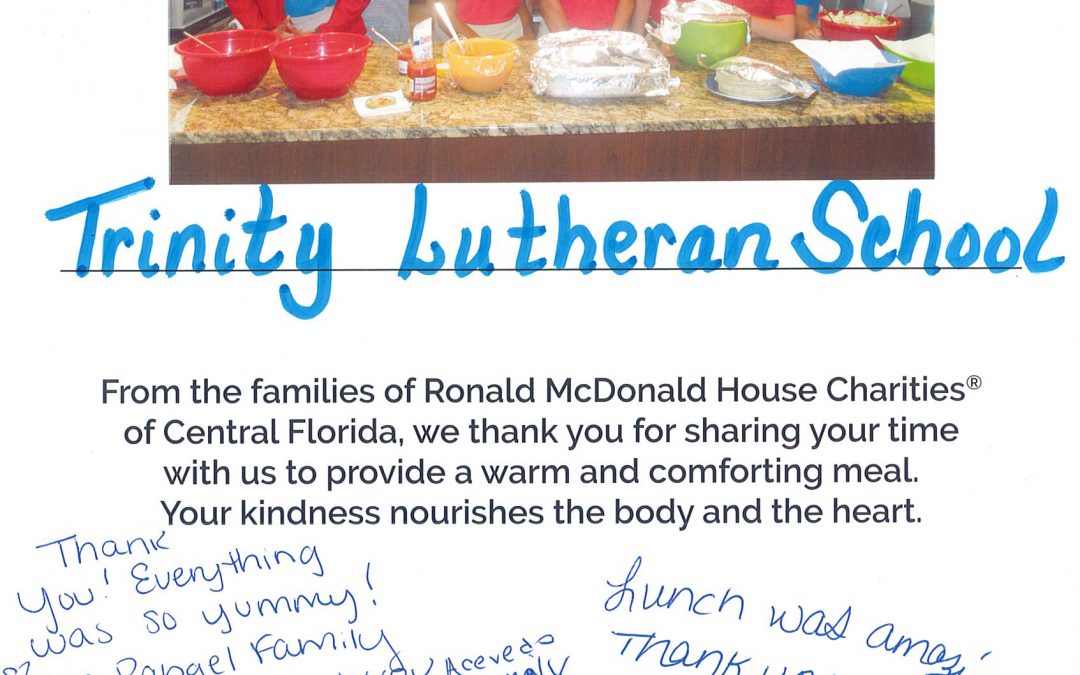 Throughout the year, TLS students visit people in need as school service projects. The following narratives express student reflections about recent experiences at the Ronald McDonald House and Second...
Learn More About Trinity Lutheran School
We would love to tour you around our campus and answer any questions you may have.