CDC & Campus Office Closures for Tuesday, June 18 at 2:30pm
President Trump will be visiting Orlando tomorrow evening.  We have received dozens of road closures and more are to be expected as the day progresses.  Once the Secret Service arrives they may issue more closings depending on the overall climate of the visit.  Many employers are encouraging their employees to work from home and avoid downtown Orlando all together.  Closures have already begun and are continuing through today and tomorrow. There is talk about tailgating and demonstrations. 
Due to unforeseen circumstances beyond our control and to insure that all families make it home safely and in a timely manner, Trinity Child Development Center and all campus offices will be closing tomorrow at 2:30 pm.  We are following the lead of other programs in the downtown area as a precaution.  We apologize in advance for the inconvenience that this may cause, but believe this decision was made in everyone's best interest. 
Below are 2 links for you to view and the latest on road closures. 
https://www.orlandosentinel.com/news/os-ne-road-closures-orlando-president-trump-20190615-yk3eg5i52jcu7lqekbou6l643u-story.html
https://www.orlandosentinel.com/news/orange-county/os-ne-trump-traffic-orlando-20190607-fmxg5mbjivcpbdnfczi4jg7sru-story.html
To our TLS Family, Friends and Supporters,
It is with great sadness that after 66 years of providing K-8 Christian Education to the children of our community, Trinity Lutheran School's K-8 ministry will close its doors at the conclusion of the 2018-2019 school year.  Our last day for K-8 will be May 31, 2019.
We thank God for the many opportunities we have had over the years to provide excellence in elementary and middle school education, and to share the Gospel and the love of Christ with all the children entrusted to our care. We pray that the blessing of those lessons and experiences from TLS will stay with each and every student, and with God's love and guidance, that they would bear fruit to the glory of God for many years to come.
DON'T FORGET!
WE ARE CHAMPIONS, WE ARE WARRIORS, WE ARE VIKINGS, WE ARE CHILDREN OF GOD! 
GO OUT AND MAKE TODAY THE BEST DAY EVER.
We are so very proud of our TLS legacy and want to thank all those people who have served, donated, supported and attended the K-8 ministry across this span of 66 years.  We trust that we are guided by God's will for Trinity's future, as we adjust our course and move into Trinity's second century of ministry. 
Trinity Downtown will continue in its commitment to Christian Education for children through its CDC School Ministry, for children from infancy through VPK, and through the Children's ministry and Youth ministry programs of Trinity Downtown.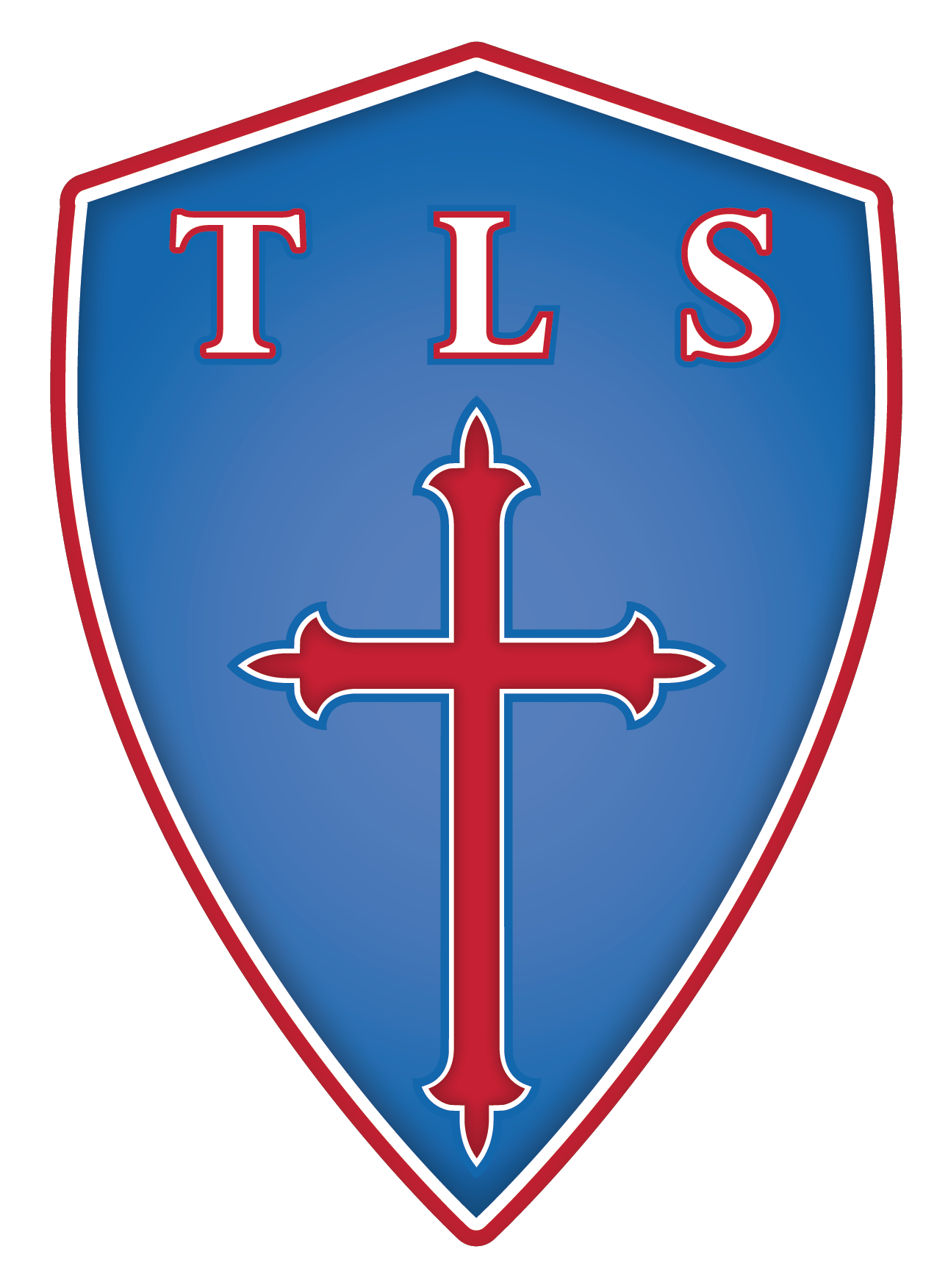 Trinity Lutheran School (TLS) promotes academic excellence, nurtures personal relationships with God, and prepares all children to lead responsible, purpose-filled lives for Christ.
Nestled in downtown Orlando, TLS provides a nurturing and educational environment for infants through eighth grade.  Whether in our warm and cozy infant/toddler settings, home-like preschool atmosphere, vibrant elementary classrooms or pulsing middle school, our parents know we wrap our students in the loving arms of Jesus Christ. Our secure five-acre campus provides ample space for our state-of-the-art Child Development Center, sports field, full-size gym, science and portable technology lab, art studio, and a historic setting for our weekly chapel worship. Music? Spanish? We have those, too.
Become a part of the Trinity family and experience award-winning education recognized by the National Lutheran School Accreditation.
Our purpose, as a ministry of Trinity Lutheran Church, is to provide an education that focuses on developing the whole child as a disciple of our Savior, Jesus Christ.  Trinity's students are given the opportunity to grow in God's Word through spiritual, scholastic, emotional, and aesthetic areas.  God has provided TLS with a team of dedicated and talented teachers who understand and enjoy the children they teach.
Welcome to Trinity Lutheran School
Promoting Academic Excellence – Nurturing Christian Character
Get Connected – Learn More
Keep up to date with the TLS Blog
Frequently Asked Questions
Welcome to Trinity!
Do you have questions about enrollment, tours, tuition, scholarship or extracurricular activities at Trinity!  You can find all of that and more here on our website.  Listed here is a short list of FAQs for you to browse and links for additional information.  If you can't find what you're looking for, please give us a call at 407-488-1919 or email at TLS@TrinityDowntown.com and we'll be happy to answer any questions you might have!
Trinity Lutheran School admits students of any race, color, national and ethnic origin to all the rights, privileges, programs, and activities generally accorded or made available to students at the school.  It does not discriminate on the basis of race, color, national or ethnic origin in administration of its educational policies, admissions policies, scholarship and loan programs, athletic and other school-administered programs.
I've always been very pleased and satisfied with the Christian foundation & well prepared education my son has received at Trinity Downtown. The sense of family that he has been exposed to since he started at the age of two, allowing him to participate in educational and fun field trips & events throughout the years that have contribute to his growth, faith & preparation towards high school. As a parent, I've always been very proud to say my son is a Trinity Lutheran Viking, the safety & the peace of mind that his education brings to our family. Renaldo, 7th grade parent
Trinity has had a big hand in helping our children to grow. We are amazed at their depth of knowledge and we are regularly impressed with the maturity and responsibility they exhibit. The stories we hear around the dinner table are of responsibility, self-determination, leadership, compassion and faith brought into their daily lessons and interactions at school and extended day. They are growing into such caring and creative people and we attribute that to Trinity. Nicole, 2nd grade and PreK3 parent
Our experience at Trinity Lutheran has been extremely positive.  The staff and administration promote an atmosphere of excellence; not only in education but also in character.  This is our first year at Trinity and we have been very pleased.  We have loved how his teachers and the administration have really been for the students and want to see them be the best they can be.  Trinity Lutheran is a wonderful place for a child to learn and grow in all areas of life.  Thanks for partnering with families the way that you do! Vickie, 4th grade parent
As a parent to a trinity child, I have nothing but accolades to give to the growth and development of my child thanks to this school. I have had my daughter at Trinity since she was 12 weeks old and I have watched her grow into an incredible young lady that has the most intimate relationship with Jesus thanks to her Godly foundation at home and confirmed by this school.  
The staff is family and we love them more than I can communicate in words. I am eternally grateful for what this school has done for my daughters spiritual growth, educational growth and common sense growth. Thank you Trinity you will be part of our life forever.
Tammy, VPK parent
Choosing Trinity for my boys was a no-brainer, especially after seeing how well it flowed from their CDC into kindergarten. The parent-teacher communication and support is the best part!  With the crazy, busy lives we lead, it's refreshing to be apart of a school that takes initiative to include us as much as they do, and is like a family. Katie, 1st grade and VPK parent
Look No Further
Get Started Today