Nestled in downtown Orlando, TLS provides a nurturing and educational environment for infants through eighth grade.  Whether in our warm and cozy infant/toddler settings, home-like preschool atmosphere, vibrant elementary classrooms or pulsing middle school, our parents know we wrap our students in the loving arms of Jesus Christ. Our secure five-acre campus provides ample space for our state-of-the-art Child Development Center, sports field, full-size gym, science and portable technology lab, art studio, and a historic setting for our weekly chapel worship. Music? Spanish? We have those, too.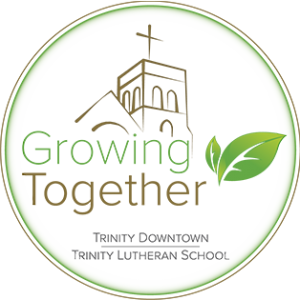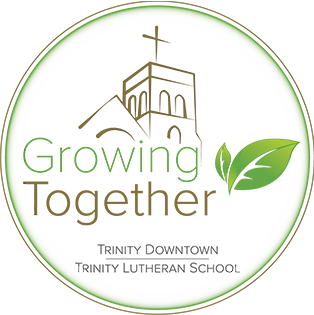 Whether from a casual glance at our website, our Growing Together logo, or from a leisurely stroll through our campus, you will be convinced that Trinity is indeed Growing.  Growing at Trinity is hardly cliché, and there is evidence of real growth all around us:
Our students are growing
in

M

easures of

A

cademic

P

rogress. Every 12 weeks students in Grades 3 to 8 take MAP assessments in Reading and Mathematics.  These are formative tests because the frequent results "form" the basis of instruction for students.  From the student data, teachers know to plan for remediation of missed standards, and when to enrich those areas where students exceed grade level standards.  Students take MAP formative assessments in the Fall, Winter, and Spring.  At the end of the year student MAP results convert to a summative examination in which a year's worth of learning is "summed" up in norms and percentiles according to Florida and national standards.  MAP measures student growth!
as assessments progress from infants, to toddlers, and preschoolers. Teachers in the CDC perform developmental screenings two times each year with a developmental checklist as a baseline, at mid-year and the end of the year.  In VPK/Pre K 4 they complete the VPK Assessment three times each year with a family conference and midyear and end-of-year written reports.
in their physical health. Through our work with the Nemours Healthy Habits Collaborative our children are growing more healthy as we strive to improve the quality of the food we feed them at snacks and lunches, limit screen time and plan intentional and free play outside play activities. At Trinity our young children are eating more fresh fruits and vegetables, whole grains, and eating less sugar by removing dessert, apple juice and chocolate milk from the menu.
Our teachers are growing, professionally through workshops and training activities
at Concordia University, Rollins College, UCF, and more, on-line and on-site
through on-going training with Numours
through Teach-FL scholarship opportunities for Child Development credentialing and assistance leading to an A.S. in early childhood education. All Trinity early childhood teachers are required to earn 30 hours of in-service education each year.
via Trinity's regimen of professional development days covering iPad deployment, Google Classroom, Restorative Justice, Metrics for Measures of Academic Progress
through Faculty discussion groups studying educational books, for example Overcoming Textbook Fatigue by ReLeah Cossett Lent
off-campus at the Florida-Georgia District Convocation and the National Lutheran Education Convocation
Our Parents are growing more and more involved in the dynamics of learning on our campus
through the PTL, which continues to fund the purchase of enriching classroom materials, most recently the Arts Attack curriculum, developmental PE Equipment, handheld technology, upgraded teacher workstations, grants for outdoor education, and Full-Option Science Inquiry Kits…and more is to come!
with participation in Parent Teacher Conferences, at an all-time high.
with parent representation on the School Board.
with Head of School and Teacher-led Curriculum Nights.
with their own children at Family Growth Nights and Family Math Nights.
We are all growing in Christ, and as we live each day our beliefs are challenged and strengthened as we grow and learn in this downtown community.  This is our future:
Respect, responsibility, and hard work are ways to think about ourselves and others
Studying God's Word, as revealed in the Bible, is a way to understand who God is, what humankind is, and what God is doing about this each and every day
Worshipping in spirit and truth is a way to draw together, for the right reasons, in our community of faith.
Truly, there is nothing at all casual about our growth at Trinity.  To sum this all up, "What is our future?"  It's bright and joyful!  As forgiven and restored children of God, we are all meeting standards, building relationships, becoming wiser, and we all know that in all things, at Trinity and beyond, God works together for good for those who are loved and called according to His purposes (Romans 8.28).