Dear Classes Of 2016,
As another year has drawn to a close and as you move on, it is only natural to look back at all you have accomplished.  Leading clubs, participating in sports, hatching butterflies, and maintaining astonishingly high GPA's are all things to be proud of but there is more that you have to be proud of this year.
You have given other students an example.  You have set the bar for the incoming class; and a high bar at that.  The staff and family that were sitting in the pews listening to everything that you have to show for this year were treated to an example of excellence. Through your accomplishments they were witness to the special place that Trinity is.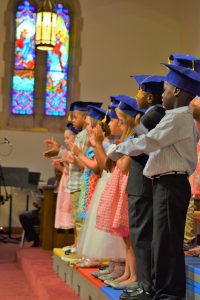 Your excellence is unbounded and its far-reaching implications mean that you have effected students and staff not only this year, but also for years to come.  Your names are in the yearbook library for future classes to see.  Your names are on plaques outside of classroom for families to see.  Your names are on the outside of our gym for visitors to see.  Although you are moving on, you will forever be a part of the Trinity family and your legacy, one of greatness, lives on in the halls and classrooms around campus.
As you move on to learn more about our world in Kindergarten and 1st grade, and start to make a difference in our world in high school, always remember your home and family at Trinity.  We will always be here, supporting you along your academic career, helping to guide you in your spiritual and life's journey; as you continue to add chapters to your story.  It is just a small part of our love for you, our graduates.
Every graduate is an honored graduate at Trinity. Thank you for making Trinity great in the 2015-2016 school year and in the years to come.
-Trinity Lutheran School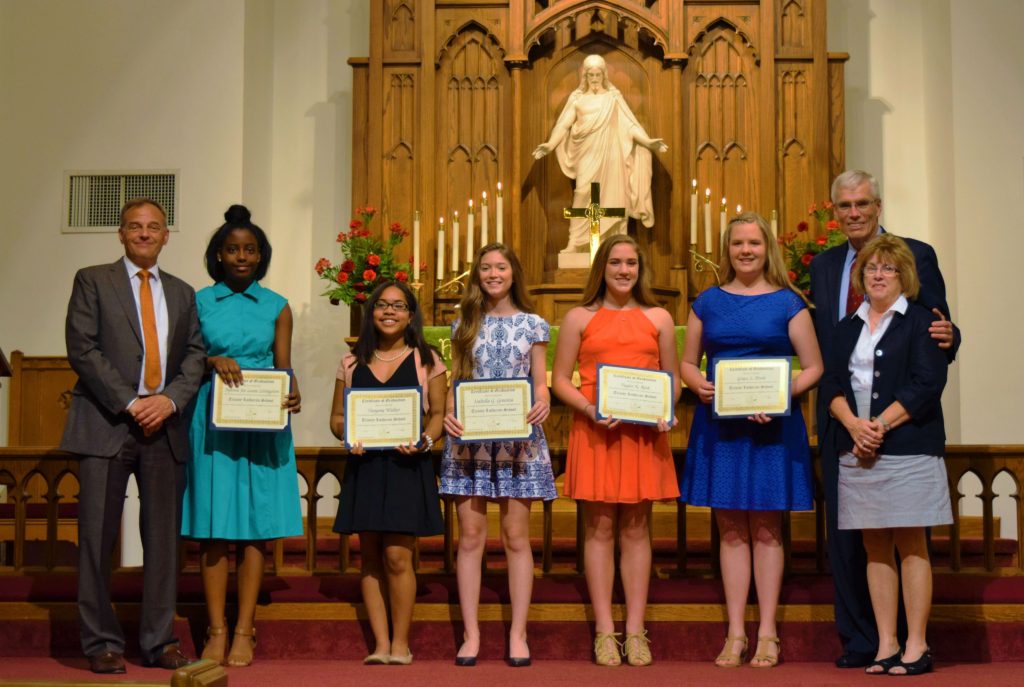 We Are Proud Of You
You were not another name tag on a desk.  You were not another face in the crowd.  You stood out as individuals. Every joke, every reply that came with a raised hand.  Every nervous answer on a test, and every smile in the hallways; they were all unique and every moment stood out to us. Make no mistake, you are special to us and we are all very proud of you and your accomplishments. Here is what you mean to us. This is how proud of all of you we are:
"You really took our third rule of hard work to heart this year.  You all grew tremendously in your faith and in your reading, writing, and mathematics skills.  I am so impressed with the enthusiasm and determination that you showed this year.  I know that your future is bright and I am so thankful to have been a part of your journey." -Mrs McKinnon, Kindergarten
"Although it is sad to know they are moving on and up, it has been a privilege having a small impact on their lives. We are blessed with so many wonderful, loving and generous families who trust us to care for their children. Thank you all for supporting our efforts to share Christ with them through word and deed and for helping us teach them about love and generosity as they share their gifts with their community!" -Mrs Patty Moser, Child Development Center Executive Director
"I am so proud of each of you. Knowing that you are emotionally, spiritually, and academically ready to begin the next step towards the future. I have had the pleasure of watching you transform into caring, confident,and determined young ladies. As you leave TLS be assured of God's promise to go with you and of my enduring love and prayers." -Mrs Brockberg, 7th and 8th grade