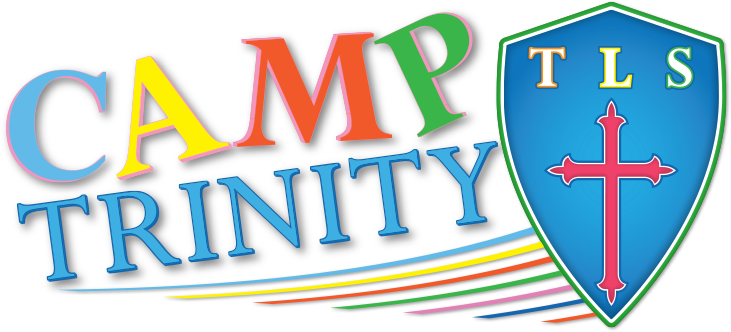 Camp Trinity is committed to nurturing Christian character and promoting academic excellence through a summer program that enlightens, inspires, motivates and encourages young minds. The summer months at Camp Trinity are full of entertaining activities, mini sessions and field trips; but you can be sure they're planned with purpose to provide ongoing intellectual, spiritual and physical development.
Camp Week by Week – Summer 2019
Week 1: June 3-7   All About the Arts
Students will be exploring different art techniques as well as learning different artist. At the end of the week, students will be visiting the Orlando Art Museum. 
Week 2: June 10-14   Disney Theme
Students will be creating art and science experiments that relates to a Disney movie. They will be playing games and trivia testing their Disney knowledge. At the end of the week, students will be going to Astro Skating to learn how to skate or improve their skating skills just like the actors in Disney on Ice. 
Week 3: June 17-21 Water Wars / Vacation Bible School
 In the morning, students will be attending VBS, "ROAR Life is Wild – God is Good." In the afternoon, students will be playing water games and learning the use of water in art and science. At the end of the week, students will have a water balloon fight and get to go down an inflatable water slide. 
Week 4: June 24-28  E"ART"H
Students will learn about the different aspect of Earth using both art and science. By the end of the week, student will have an opportunity to visit the Leu Gardens to continue the understanding of nature. 
Week 5: July 1-5    Stars Stripes and Banner
This week lands on 4th of July. Students will get to learn on why we celebrate 4th of the July through various arts and crafts activities. (No Camp Wednesday 7/4)
Week 6: July 8-12   Out of this World
Students will get to explore and learn about our Stars, Planets, and overall Space through art and science along with various other activities. By the end of the week, students will get to go to AMF Skylanes (a futuristic looking bowling alley). 
Week 7: July 15-19   Animal Safari
Students will learn about different animals and their characteristics. By the end of the week, Zoo Mom will come in with various wildlife to further educated students on the animals. 
Week 8: July 22-26   Superheroes
Students get to be imagitive and pretend to be a superhero. We will explore their special powers and abilities and how they would use them. Students will have an opportunity to create their superhero suit through sketches and hopefully later with actual fabric. By the end of the week, students will be watching superhero movies either in the gym or at a movie theater. 
Week 9: July 29-August 2   Luau Out Party
As being the last week of camp, students will prepare a luau out party that they will get to throw at the end of the week celebrating the fun they had throughout camp. 
FAQ's
What ages can attend Camp Trinity?
Children who have completed Kindergarten through the 8th Grade are invited to attend Camp Trinity.
What's the Dress Code?
Campers should wear comfortable summer clothing and are asked to wear their camp T-shirt on designated field trip days. Campers need to wear or have a pair of athletic shoes on campus, as well as a refillable water bottle, beach towel, and rain poncho. On water days Girls should wear one piece swimsuits and boys long shorts type.
What about Lunch and Snacks?
We serve two snacks and a hot lunch each day which are included in your camp fees, but campers may bring a snack and/or lunch from home if they prefer.
What are the rates & registration fee?
All of this information can be found in the registration packet.
Daily Camp Life
A typical day begins with free play and electronic time in the art room from 7-8:30. From 8:30-9 we play active games on our playground and outdoor field.
At 9:00 a.m. we serve a breakfast type snack of pancakes, French toast sticks, muffins or fruit/cheese followed by devotions/music at 9:30 a.m.
At 10:00 a.m. Mini sessions begin geared toward the theme of the week (T-W-Th we attend a library event or the Downtown movie theater). Campers are separated into age level groups for the mini-sessions (K-2nd grades) and (3-7th grades).
At noon we gather together for lunch which is provided by Trinity's Food Service Manager, Chef Rich Poole. The charge for lunch is included in your weekly fee. (You may bring your own lunch if you would like.)
Lunch is followed by computer sessions to teach keyboarding and word processing.
Afternoons on Tuesdays and Thursdays we get together for a ½ hour silent reading session where campers will participate in our summer reading contest! We then get ready for swimming at Lake Highland.
Afternoons on Mondays and Wednesdays campers split into rotations for our S.T.E.A.M. program. This is where the campers will rotate to different stations (science, technology, engineering, art and music) that are geared toward the theme of the week.
We break for snack from 3-3:30 and then participate in an activity from Camp Google on Monday and Friday. Wednesdays, we participate in Chapel from 3:30-4. On Tuesday and Thursday campers will complete a small craft until 4. After 4 campers watch a children's movie or play games in the art room. We clean up at 5:45 and come to a close at 6 p.m.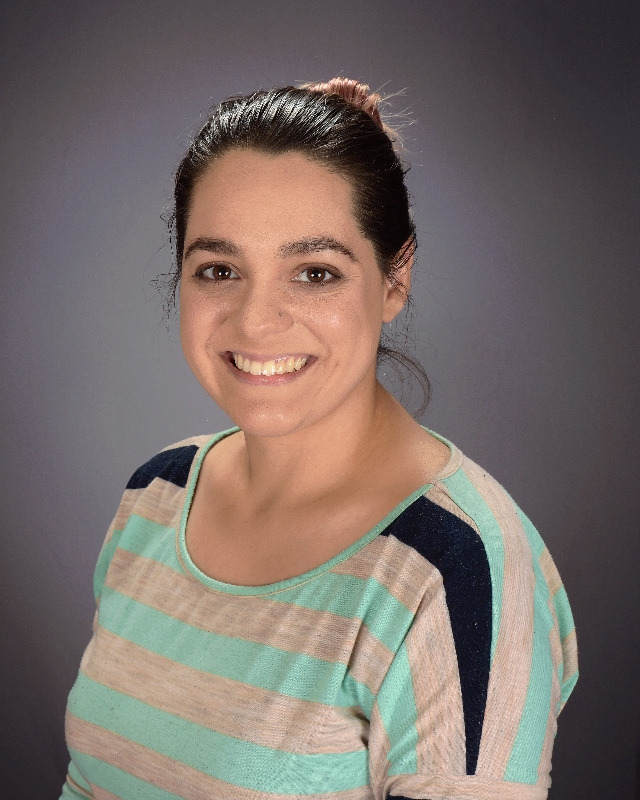 Miss Jenny Leon – Extended Care & Camp Director
Miss Jenny earned her Bachelor in Psychology from Florida International University. She is currently working on her graduate degree in Creative Arts Therapy at Pratt Institute. Miss Jenny has been working with children of different ages and different developmental stages since her undergraduate degree. She enjoys working with children and being part of their developmental growth whether through arts and craft or learning a new activity. She is grateful for having the opportunity to work with the Trinity students.
Favorite Bible Verse: Proverbs 22:6 Start children off on the way they should go, and even when they are old, they will not turn from it.