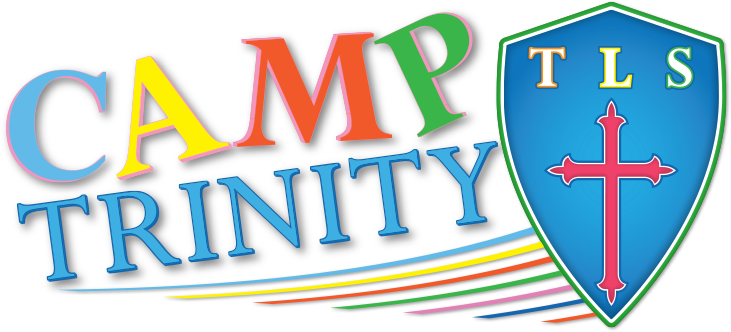 Camp Trinity is committed to nurturing Christian character and promoting academic excellence through a summer program that enlightens, inspires, motivates and encourages young minds. The summer months at Camp Trinity are full of entertaining activities, mini sessions and field trips; but you can be sure they're planned with purpose to provide ongoing intellectual, spiritual and physical development.
Camp Week by Week – Summer 2018
Week 1: June 4-8   Party in the USA
Each day represents a different state
On Site: Capoeira Martial Arts
Week 2: June 11-15   Symphony of the Five Senses
Each day focuses on different sense (sight, smell, taste, touch, hearing)
Friday Fun at Trinity: Cirque du Jour
Week 3: June 18-22   Living For God
Vacation Bible School (VBS) Week
Service Project Week
Field trip: Mascot Games 6/22
Week 4: June 25-29   Camp Trinity's Got Talent
American Idol
Talent Show
Dance Parties
Crazy Acts
Friday Fun at Trinity: Talent Show.
Week 5: July 2-6   Disney Week          
No Camp Wednesday 7/4
Disney Trivia
Each day a different Disney Movie Theme
Dress up as Disney Characters
Themed snacks
Create your own theme park
Friday Fun: Medieval Times 7/6
Week 6: July 9-13   Fun & Fitness
Fitivities games
Trinity's mini Olympics
Friday Fun: WonderWorks
Week 7: July 16-20   Summer Safari
Animal Crafts
Different place around the world each day
On Site: Gatorland
Week 8: July 23-27   Artful Antics
"Most creative and appealing art project made from natural materials" award.
"About Me" collages
Art Show
Egg Throwing (with paint inside)
Field Trip: Crayola Experience
Week 9: July 30-August 3   Dancing Through the Decades
Each day a different decade ( 20's, 50's, 70's, 80's, 90's)
Friday Fun: Glow Party in Gym
Disco Theme Inflatable Games
Week 10: August 6-7   Summer Mash Up
Favorite Summer Games
Trivia
Scavenger Hunts
Movies
FAQ's
What ages can attend Camp Trinity?
Children who have completed Kindergarten through the 8th Grade are invited to attend Camp Trinity.
What's the Dress Code?
Campers should wear comfortable summer clothing and are asked to wear their camp T-shirt on designated field trip days. Campers need to wear or have a pair of athletic shoes on campus, as well as a refillable water bottle, beach towel, and rain poncho. On water days Girls should wear one piece swimsuits and boys long shorts type.
What about Lunch and Snacks?
We serve two snacks and a hot lunch each day which are included in your camp fees, but campers may bring a snack and/or lunch from home if they prefer.
What are the rates & registration fee?
All of this information can be found in the registration packet. 
Daily Camp Life
A typical day begins with free play and electronic time in the art room from 7-8:30. From 8:30-9 we play active games on our playground and outdoor field.
At 9:00 a.m. we serve a breakfast type snack of pancakes, French toast sticks, muffins or fruit/cheese followed by devotions/music at 9:30 a.m.
At 10:00 a.m. Mini sessions begin geared toward the theme of the week (T-W-Th we attend a library event or the Downtown movie theater). Campers are separated into age level groups for the mini-sessions (K-2nd grades) and (3-7th grades).
At noon we gather together for lunch which is provided by Trinity's Food Service Manager, Chef Rich Poole. The charge for lunch is included in your weekly fee. (You may bring your own lunch if you would like.)
Lunch is followed by computer sessions to teach keyboarding and word processing.
Afternoons on Tuesdays and Thursdays we get together for a ½ hour silent reading session where campers will participate in our summer reading contest! We then get ready for swimming at Lake Highland.
Afternoons on Mondays and Wednesdays campers split into rotations for our S.T.E.A.M. program. This is where the campers will rotate to different stations (science, technology, engineering, art and music) that are geared toward the theme of the week.
We break for snack from 3-3:30 and then participate in an activity from Camp Google on Monday and Friday. Wednesdays, we participate in Chapel from 3:30-4. On Tuesday and Thursday campers will complete a small craft until 4. After 4 campers watch a children's movie or play games in the art room. We clean up at 5:45 and come to a close at 6 p.m.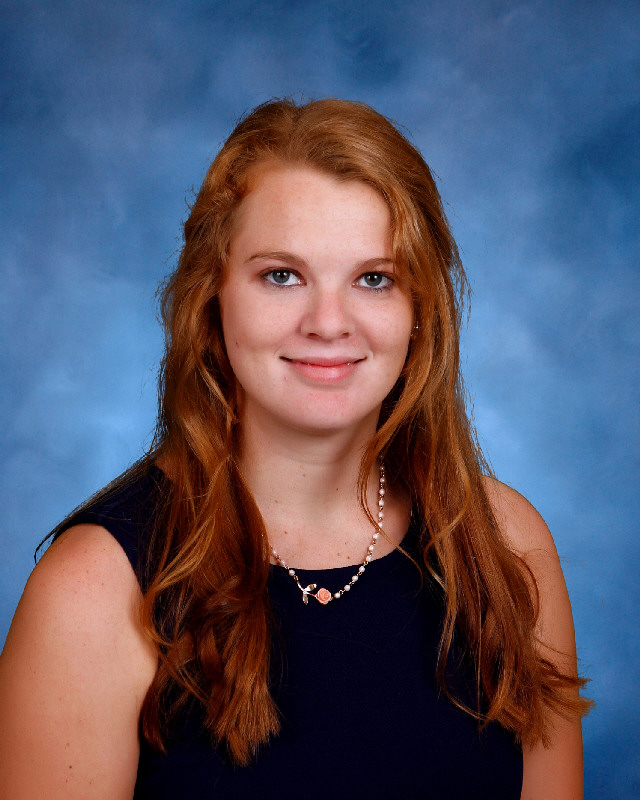 Mrs. April Struhs – Extended Care & Camp Director
Mrs. Struhs is a diligent, hardworking, college student working toward her degree in Education. She absolutely loves working with children. April thinks that the minds of these "tiny humans" are amazing because they get excited about everything. The enthusiasm of the children she works with helps her stay creative, affectionate, and appreciative of all the little things in this world. 
"Your word is a lamp unto my feet and a light unto my path." Psalm 119:105