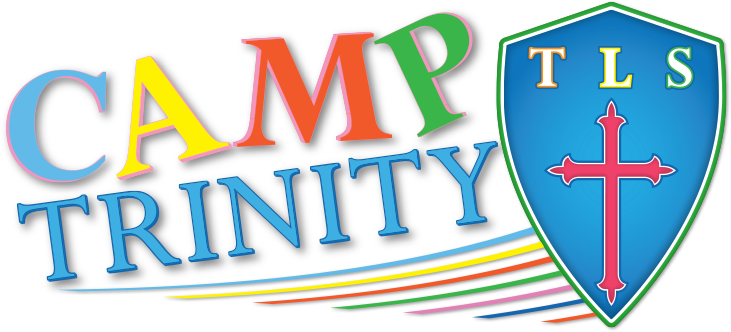 Camp Trinity is committed to nurturing Christian character and promoting academic excellence through a summer program that enlightens, inspires, motivates and encourages young minds. The summer months at Camp Trinity are full of entertaining activities, mini sessions and field trips; but you can be sure they're planned with purpose to provide ongoing intellectual, spiritual and physical development.
Camp Week by Week – Summer 2017
Week 1 June 5-9 Hawaiian Hullabaloo  
Campers will experience their very own Luau! This includes, but is not limited to, limbo contests, volcano eruptions, Hawaiian lingo, and fun music. At the end of the week, campers will enjoy a trip to the History Center.
Week 2 6/12-6/16 Under the Big Top
Clowning around and dressing in over-sized clothes is just the beginning. Campers will explore various circus games, fun snacks, and crafts. We will also enjoy a circus workshop held at Trinity and hosted by Cirque du Jour.
Week 3 6/19-6/23 Dun da da dun! Superheroes!
Attention all superheroes: Grab your (handmade) masks and capes as we launch ourselves into Superhero Training at Camp Trinity! In addition to unlocking tough mysteries, we will be exploring everyday heroes in our community. At the end of the week, our superheroes will enjoy the Mascot Games at the Amway Center.
Week 4 June 26-30 Under the Sea
Campers will splash into a wave of fun while they explore pirates, mermaids, and our favorite animals and wildlife. The Avian Reconditioning Center will visit Trinity and help campers understand more about endangered species.
Week 5 July 3-7 Medieval Times (closed Tuesday, July 4)            
Our knights and princesses will enjoy creating and destroying castles, juggling like jesters, and dragon hunting. At the end of the week, our campers will visit the Medieval Times and be entertained during the show.
Week 6 July 10-14 Camp Trinity's Mad Scientists
"Everybody's a mad scientist and life is their lab."  Watch Camp Trinity transform as our little scientists conduct wacky experiments, create fun projects and explore the Orlando Science Center.
Week 7 July 17-21 Pay it Forward
Along with the festivities of Vacation Bible School at Trinity, campers will "pay it forward" by helping out community with various projects.
Week 8 July 24-28 Seuss' Silly Gooses 
Oh the places we will go when exploring the wonders of Dr. Seuss. At "Seuss Trinity", we will be creating truffula trees, silly sculptures, and enjoying "green eggs and ham". These silly campers will also venture off to Wonderworks and enjoy their new Dr. Seuss exhibit.
Week 9 July 31-August 4 Fear Factor
Ooey-gooey slime, eating edible bugs and participating in tough obstacles will test the bravery and skills of these youngsters. We will also be enlightened with a presentation by the UCF Entomology Department.
Daily Camp Life
A typical day begins with free play and electronic time in the art room from 7-8:30. From 8:30-9 we play active games on our playground and outdoor field.
At 9:00 a.m. we serve a breakfast type snack of pancakes, French toast sticks, muffins or fruit/cheese followed by devotions/music at 9:30 a.m.
At 10:00 a.m. Mini sessions begin geared toward the theme of the week (T-W-Th we attend a library event or the Downtown movie theater). Campers are separated into age level groups for the mini-sessions (K-2nd grades) and (3-7th grades).
At noon we gather together for lunch which is provided by Trinity's Food Service Manager, Chef Rich Poole. The charge for lunch is included in your weekly fee. (You may bring your own lunch if you would like.)
Lunch is followed by computer sessions to teach keyboarding and word processing.
Afternoons on Tuesdays and Thursdays we get together for a ½ hour silent reading session where campers will participate in our summer reading contest! We then get ready for swimming at Lake Highland.
Afternoons on Mondays and Wednesdays campers split into rotations for our S.T.E.A.M. program. This is where the campers will rotate to different stations (science, technology, engineering, art and music) that are geared toward the theme of the week.
We break for snack from 3-3:30 and then participate in an activity from Camp Google on Monday and Friday. Wednesdays, we participate in Chapel from 3:30-4. On Tuesday and Thursday campers will complete a small craft until 4. After 4 campers watch a children's movie or play games in the art room. We clean up at 5:45 and come to a close at 6 p.m.
Camp FAQ's
Camp Age Levels
Children who have completed Kindergarten through the 8th Grade are invited to attend Camp Trinity.
Dress Code
Campers should wear comfortable summer clothing and are asked to wear their camp T-shirt on designated field trip days. Campers need to wear or have a pair of athletic shoes on campus, as well as a refillable water bottle, beach towel, and rain poncho. On water days Girls should wear one piece swimsuits and boys long shorts type.
Lunch & Snacks
We serve two snacks and a hot lunch each day which are included in your camp fees, but campers may bring a snack and/or lunch from home if they prefer.
Registration Fee
There is a one-time non-refundable registration fee of $100 for each camper.  $75, per child, if paid by May 26, 2017.
Full Week Rate
Weekly camp rates are $190. These fees cover all camp fees/field trips, including daily lunch and two snacks with the exceptoin of The Medieval Times week of July 3 which will be $215 ($175 sibling rate) to account for increase field trip fees. 
Partial Week Rate
Partial week (1-3 full days) camp rates are $140. These fees cover all camp fees/field trips, including daily lunch and two snacks with the exceptoin of The Medieval Times week of July 3 which will be $215 ($175 sibling rate) to account for increase field trip fees. 
Sibling Rate
SIBLING RATE: 20 % discount ($150 per 4-5 full days) No Drop-In Fee or Partial Week Discount Available
Registration
Forms are available on this page or in the K-8 office. You may also contact us by phone or e-mail and we will send you a form which you may complete and return to the office with your registration fee. Our Camp Director, April Donati, may be reached at ADonati@TrinityDowntown.com or through the office at 407-488-1919. Registration forms should be turned in by Friday, May 26th.
Closure Dates
Camp Trinity beings on June 5th, is closed Tuesday, July 4 and concludes on Friday August 4, 2017. No Camp Auguest 7-11.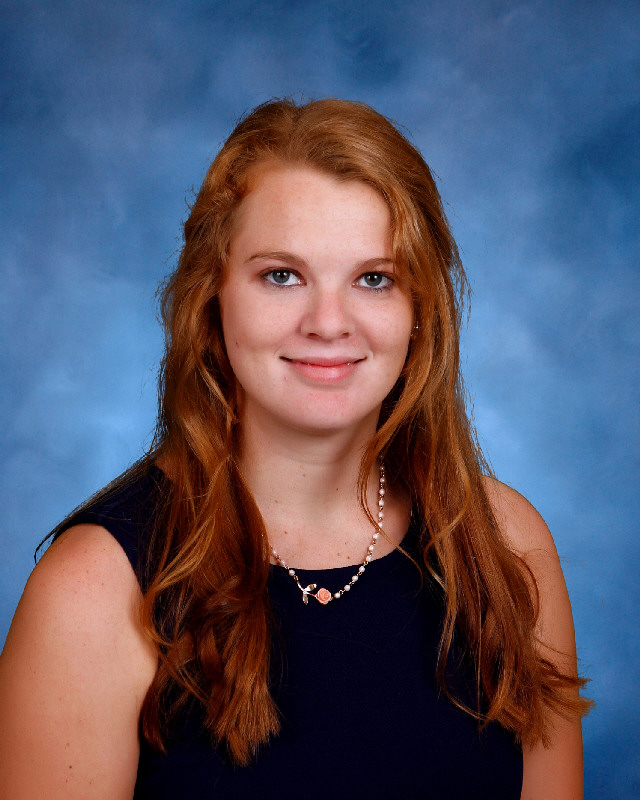 Mrs. April Struhs – Extended Care & Camp Director
Mrs. Struhs is a diligent, hardworking, college student working to get a degree in Education. She absolutely loves working with children. April thinks that the minds of these "tiny humans" are amazing because they get excited about everything. The enthusiasm of the children she works with helps her stay creative, affectionate, and appreciative of all the little things in this world. April also works as swim instructor to help keep children (and adults) safe in the water.
"Your word is a lamp unto my feet and a light unto my path." Psalm 119:105