The Garden of Discovery classroom has had an exciting two weeks celebrating our amazing Community Helpers!
Ms. Eryn Lawson came in to talk about what happens when we visit the doctors office.  She brought many goodies for us including a new stethoscope for each child! Deputy Bryan came from the Sheriff's Office with his Police Dog, Bird.  He taught us all about how Bird trains and how he works in the community. Chef Carmen came to teach us how to cook and eat healthy foods.  She made yummy smoothies for us! We ended our theme week by going to Fire Station 1 in Orlando – The Big House.  We explored the water rescue vehicle, one of the fire trucks, and learned how to use the water hoses. We even saw all the special gear a fireman wears and all of the necessary equipment to fight a fire.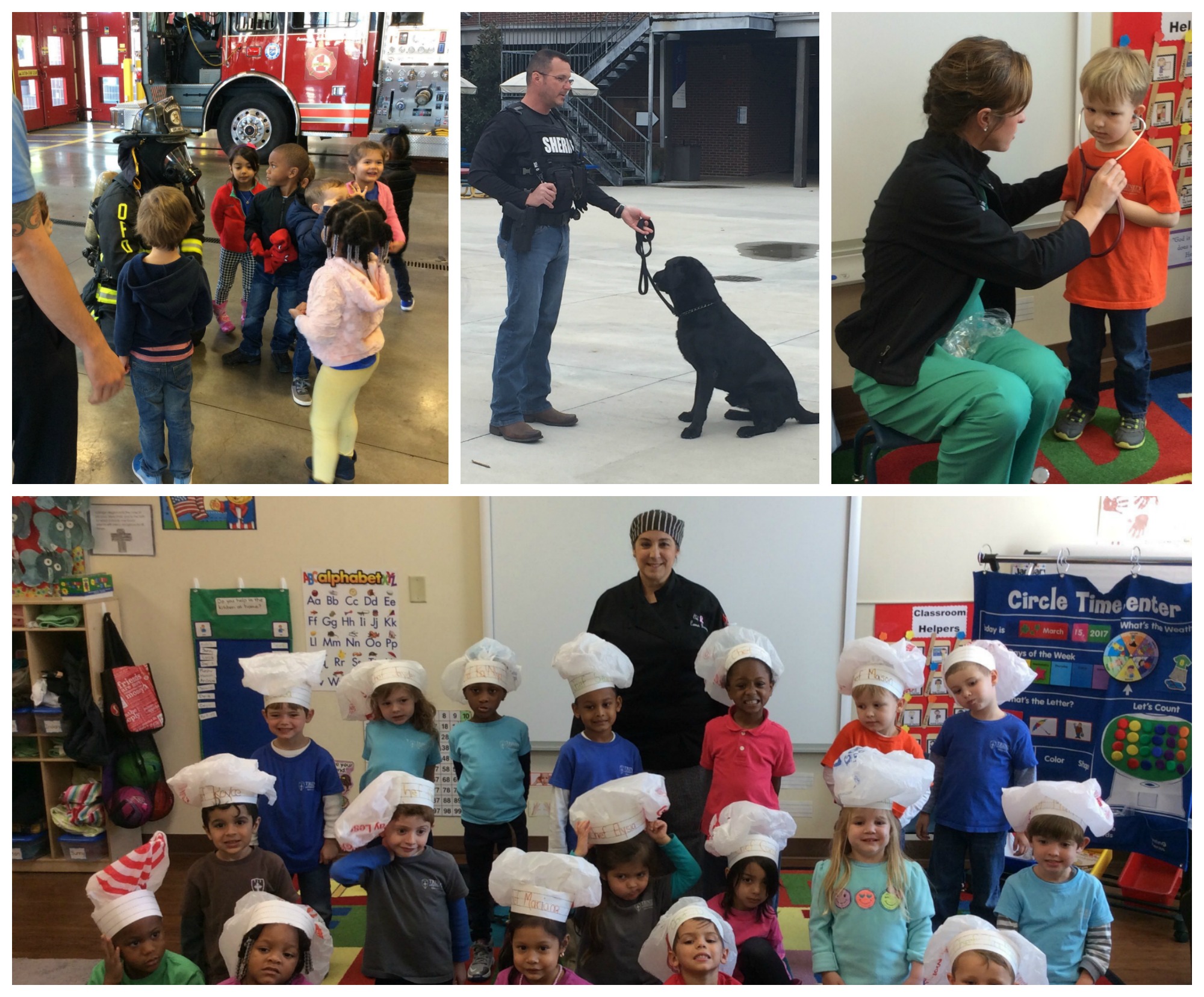 Thank you to ALL of our Community Helpers!  
We thank each of you for the jobs you do to keep us safe and healthy.  God Bless You!