Clubs, Activities & Extra-Curriculars
At Trinity Lutheran School, we believe that a well-rounded student experiences a variety of activities during school hours. These activities are to provide ways for students to expand their education, socialize and contribute to the community.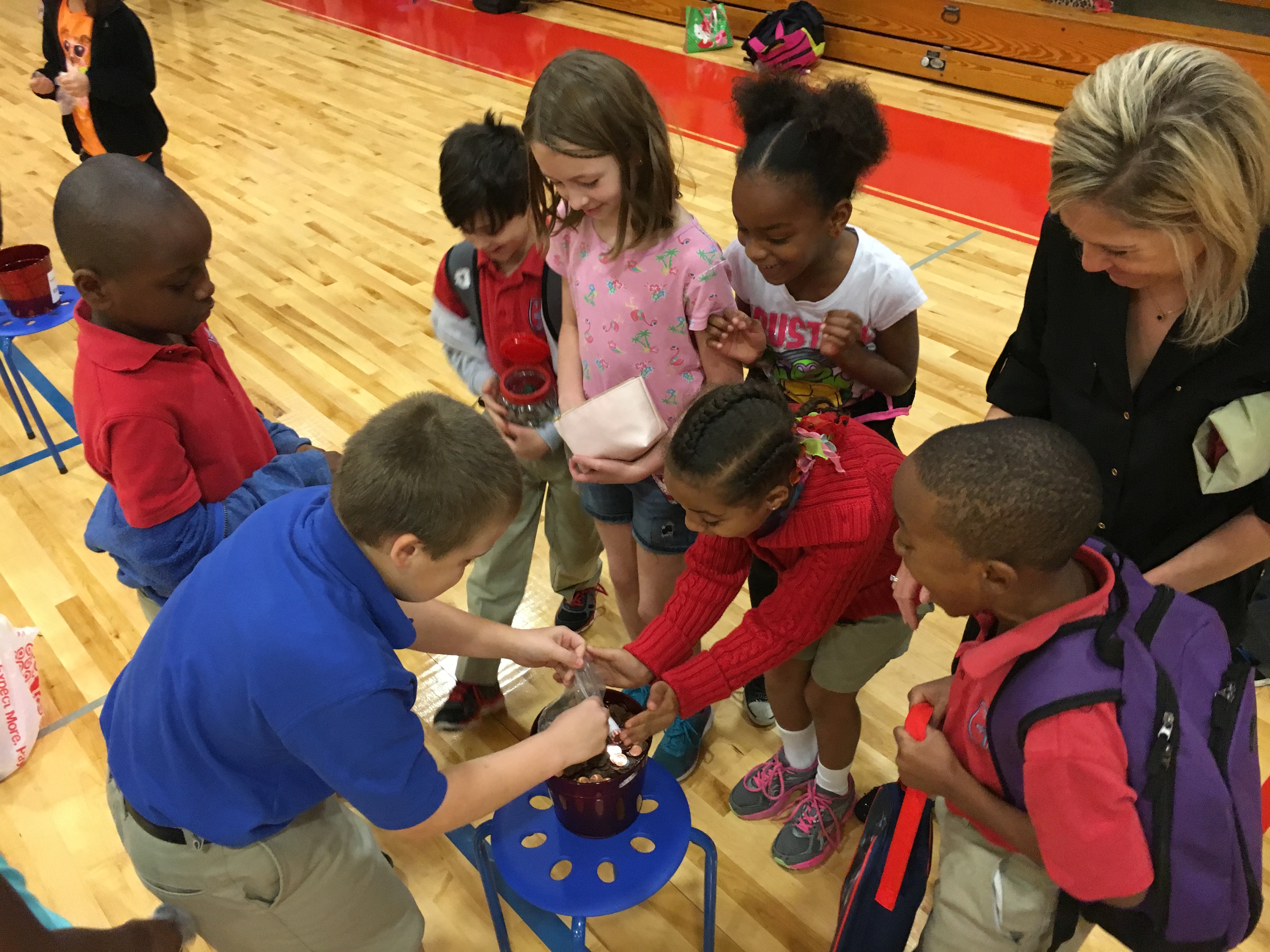 Technology
Learning more about how technology can serve us well in the world today.
Personal Development
Character Development and Personal Growth are key to leading purpose filled lives for Christ.
The Arts
Enriching our lives and the lives of others through music, dance and art.
Physical Development
Caring for our physical health and well being honors the bodies God gave us.
Classes and Clubs
All extra-curricular activities are taught after normal school hours and on our campus. Contact individuals below with questions or stop in the school office for a flyer / registration form. All fees are paid directly to the vendor (except for Code Club).
Fellowship of Christian Athletes

Trinity's "FCA Fridays" Club will inspire student character development based upon Christian values of Integrity, Serving, Teamwork and Excellence through activities, encounters, and fellowship.
For students K through eighth grade
Integrity We will demonstrate Christ-like wholeness in our relationships in FCA.
Serving We will model Jesus' example of serving.
Teamwork We will express our unity in Christ in all our relationships.
Excellence We will honor and glorify God in all we do.
Club registration is open to K-8th students who do not attend the regular Extended Care program. Registration Form. Contact the K-8 office for details 407-488-1919 x104 or email SchoolSecretary@TrinityDowntown.com.
Bee Yoga
Classes: PreK3 & VPK and K-8
Experience Yoga in a simple and unique way through games, movement, music and breathing; helps children manage their emotions, build self-confidence, create self-awareness and strengthen their bodies.
Miss Z has been practicing Yoga since 2009 and is a certified Kids Yoga Teacher with a passion not only for building physical strength but also for building strong mental focus.
Classes meet at Trinity weekly on regularly scheduled school days: CDC class on Thursdays 2:50-3:45 pm and K-8 class on Tuesdays 3:30-5:00pm.
Sign up forms are in the school offices or contact Miss Z directly at 407-496-9662 or ZaidyB@hotmail.com
Soccer Shots
Contact: Anton Faith, anton@soccershots.org
PreK2 – 2nd grade
Soccer Shots instructors are energetic and enthusiastic, are great teachers, and love working with children. We not only teach soccer skills, but also work on improving balance, coordination, and agility with the kids. Soccer Shots also uses the sessions to teach children important concepts such as teamwork, sharing and respect. (Currently have 3-4 year old and 5-7 year old teams)
Soccer Field: 3:00-5:00pm on Mondays; 3:10-4:35pm on Wednesdays
Sign up early – classes fill up quickly!
Defining Movement, Inc.
Contact: Joleen Morales at JoleenRoseCreative@gmail.com
PreK3 – 8th Grade
Defining Movement takes dance class  to the next level with an energetic, creative, and encouraging approach to dance which encourages any and every child to express themselves through movement of all kinds.
Areas of instruction include Creative Movement, Pre Ballet, Hip Hop and Creative Freestyle Movement.
Classes at Trinity: 3-4pm Tuesdays, 3-5pm Thursdays
Music Lessons
3rdWheel.Org, LLC  
Contact: Mark DeMaio at mark@3rdwheel.org
PreK3 – 8th grade
Drum Class by 3rd wheel includes basic to advanced techniques covering hand over hand rhythm techniques, music games, activities and songs.
Classes at Trinity: 4:15-4:45pm Fridays
Music Lessons: Pianio / Drum Set /Guitar
Contact:  T.J. Howard at tjhoward32@gmail.com or 574-514-8531
PreK3 – 8th Grade
Classes by individual appointment
Providing music lessons in piano, guitar, and drums.  Mr. Howard holds a Bachelor's degree in music composition and piano from Indiana University and has been playing drums professionally since high school.
Computer Classes
Computer Tutor 
Contact: Robin Coyne, computertutormsrobin@gmail.com
PreK2 – Kindergarten
Classes: 2:30-4:00pm Tuesdays; 2:30-4:00 Wednesdays, 2:30-4:00pm Thursdays.
Discovering technology through computer games.
Code Club
Contact: Michael Miessler, michael.miessler@trinitydowntown.com
3rd – 8th grade  *free club
Class:  3:30-4:30pm Mondays
Students will learn basic programming skills and languages all while designing games, illustrations, and web pages.
School Activities
Orlando Philharmonic
Step Up to Kindergarten (VPK), March in to Middle School Day
Family Fun Nights, Read In
National Lutheran Schools Week
Spring Play (Middle School)
Field Day
TLS Athletic Games (Bball, VBall, Soccer)
Kennedy Space Center, Georgia Outdoor Education Trip, Marine Lab-Florida Keys; Washington D.C.
Easter Egg Hunt (Infants-VPK)
Seasonal Class Parties, Halloween Parade
Trinity Events
Campus Work Days
Back to School Open House
Oktoberfest
Kindergarten & Middle School Round Up
Touch A Truck
Book Fair (Fall & Spring)
All School Thanksgiving Lunch
Grandparents Day
Christmas Programs, Orlando Holiday Tree LIghting at Lake Eola (VPK-8th grades)
Music Concerts & Festival
Trinity Downtown Youth Ministry, Confirmation Retreat
Pastor Hoard Memorial Golf Tournament
Volunteer Appreciation Dinner, Staff Appreciation Week