Pastor Sam Hoard Memorial Golf Tournament
May 13, 2017
Welcome to the Pastor Sam Hoard Memorial Golf Tournament page.  We are pleased to announce the details for our 2017 tournament benefiting Trinity Lutheran School Athletics:
Saturday, May 13, 2017 @ 8:00am
Celebration Golf Club in Celebration, florida
Cost: $95 (Foursomes Preferred)
Please click the tabs above for more information about the event. If you have questions or concerns, please contact Tournament Planning Team Member, Mark Brink, at markabrink@gmail.com or 321-217-8112.
About Rev. Sam Hoard
Pastor Hoard was born in St. Louis, MO, April 16, 1927. After attending public schools in that city, he attended Concordia Lutheran Junior College in Ft. Wayne, IN. Upon graduation he enrolled at Concordia Theological Seminary in St. Louis graduating in 1957, receiving the Masters in Divinity Degree. He received the Master's Degree in Social Work from the University of Kansas in June, 1972. His ministry took him to many places. He has served as a Missionary-at-Large of the Atlantic District of the Lutheran Church-Missouri Synod (LCMS); as assistant pastor at the Lutheran Church of St. John the Evangelist, and pastor of Our Savior Lutheran Church, both in Brooklyn, NY; and pastor of St. John's Lutheran Church, Kansas City, MO. He served as pastor of Our Savior Lutheran Church in Orlando, FL, from 1972 to 1992 when he retired from the parish ministry. He served as a United States Army Chaplain for 27 years, in the Reserve, on active duty, and in the Florida Army National Guard. Among several citations and awards he has received the Bronze Star and the Silver Star for duty performed in combat with the First Air Calvary Division in South Vietnam form 1967-68. Pastor Hoard served several terms as a member of the Alumni Council of his alma mater, Concordia Theological Seminary, in St. Louis. He was a Life Member of the Alpha Phi Alpha Fraternity; and Associate Member of the General Daniel "Chappie" James, Jr. Chapter of the Tuskegee Airmen, Inc.
Sam was a dear friend of Trinity Lutheran Church and School as he was a faithful church member and loving school parent, alongside his wife Mary Jo, a current member of Trinity. Today, Sam is missed dearly, but we delight in knowing that he may very well be hitting the links with Jesus…what's par in Heaven? 18?
 What's with the duck?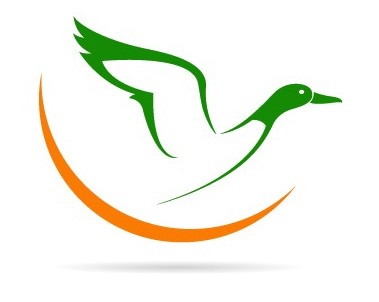 Pastor Sam Hoard possessed many talents. He was a good preacher, teacher, husband,father, and an author. However, of all the skills he possessed, swinging a golf club was not among them. Not having a smooth swing did not prevent Sam from playing golf. He practiced, bought golf aids to help his game, and had several pastor playing partners he would join from time to time. It was during one of those rounds that the duck became a part of Sam's golf game, and legend. Pastor Ron Fink told the story this way. "Sam hit a grounder, a good drive for him, and a duck just happened to be walking across the fairway about twenty yards in front of the tee box. Sam's ball hit the duck square in the head and over it went. Pastor Phil Schoenheer, was with us. The three of us often played together. After the duck incident, the next time we played, Phil secretly brought with him a stuffed duck. When Sam hit his drive off the tee, Phil, standing behind Sam, threw the duck in the air and it landed in front of the tee. Phil yelled, "Look, Sam, you did it again!" The three of us laughed ourselves silly. So, the story lives on, even though the duck does not.
What: Four Person Scramble
When: Saturday, May 13, 2017; 8am Shotgun Start
Where: Celebration Golf Club, Celebration, FL
Why: Proceeds Support Trinity Lutheran School Athletics
Fee: $95 per Player (Foursomes Preferred)
Includes:
Greens Fee and Cart
Range Balls
Continental Breakfast
Awards Lunch
Prizes
Make Payment:
Click here to make payment.  On the VANCO payment page, scroll down to Trinity Events and choose Golf Tourament.  Input fee amount, choose "one time" payment frequency and continue.  You will then be able to input your personal/confidential information for payment.  Thank you.
Register Here: