After Halloween, leftover candy can pile up. In Ms. Kathryn and Ms. Liz's VPK class, that candy is getting a new use as a powerful teaching tool and a special gift to U.S. troops.
Students were asked to choose an amount of candy they were willing to sacrifice and bring it to class. Ms. Kathryn and Ms. Liz set up a "store" in their classroom filled with small toys, and students were able to shop for toys using their Halloween candy as money for the purchases.
"This activity was their math lesson for the week," says Ms. Kathryn. "They are learning one-on-one correspondence, which is really difficult math for them, but they are having so much fun that they don't even realize it's challenging."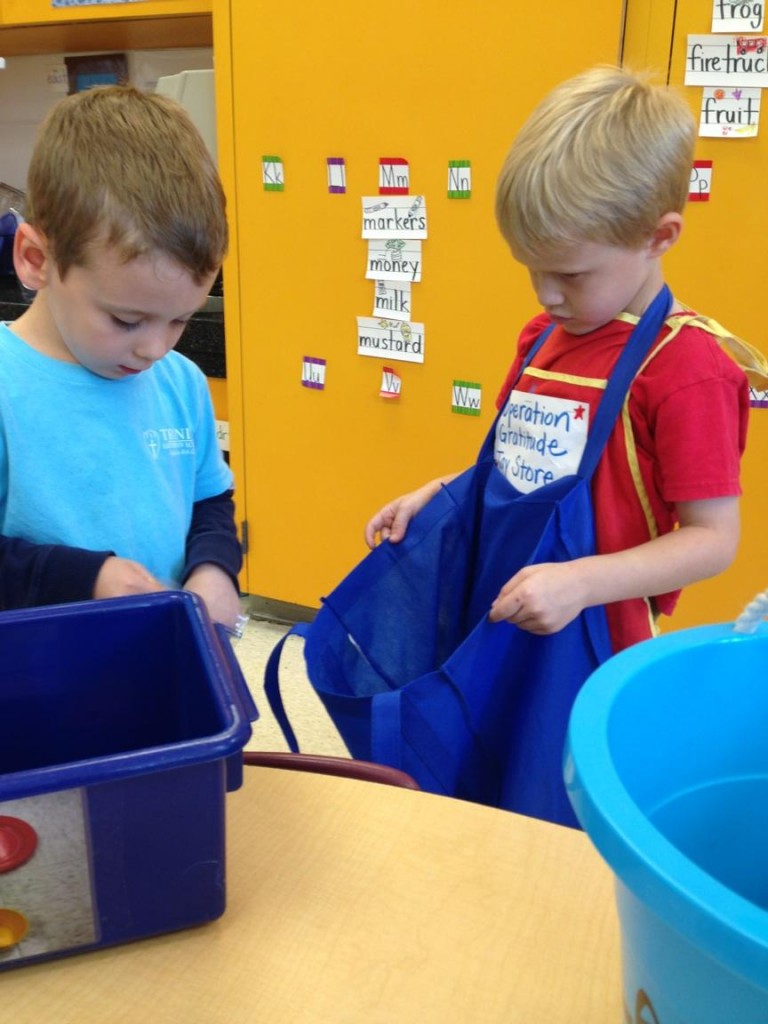 Once students had the opportunity to purchase a toy with their candy, it served another purpose—teaching generosity and sacrifice. "We give the candy to the soldiers," says RJ.
All the children's donated candy, as well as toothpaste and toothbrushes, will be sent to troops through Operation Gratitude. Homemade cards from the students will also be part of the care package.
"We are thankful to the soldiers," says Jackson.
Story by Jenny Beyer