Student Life
Choose from a wide range of athletics, music, technology or other extracurriculars.  Please select from the drop down menu above or click an image link below for more information about student life at Trinity Lutheran School!
---
Read our most recent blog posts about our current Activities.
Learning is active at Trinity Lutheran School!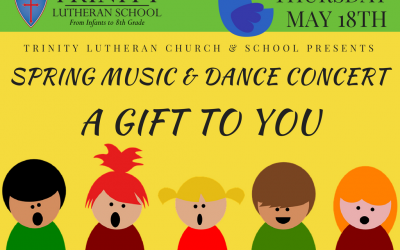 The end is nigh! That's right. The school is drawing to a close. Pretty soon there will be classroom parties and graduations.  Final exams and final projects will be handed in and yearbooks full of memories will be gathering signatures and well wishes for...