More than 200 people came out to "Get Groovy" with Pete the Cat and his friends at this year's Read-In and Spring Book Fair. Kids gathered on big carpets on the gym floor to watch Pete the Cat (Ms. Colby), Pete's Mom (Ms. Stacey), and Gus (Mr. TJ) act out four stories about Pete's carefree adventures. "Gus" finished off the night in style with a solo drum performance that had little readers dancing and cheering!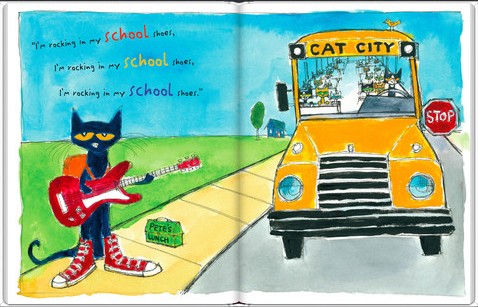 Between stories, the kids made crafts, shopped the book fair, and munched on pizza and snacks. Students left the Read In learning an important  lesson from Pete. When things don't go our way, should we worry?
Goodness no! Jesus is always with us!