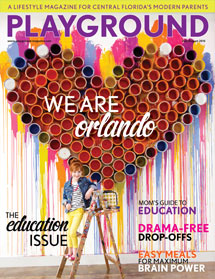 It's election season! November is closing in on us and with it comes the Presidential Election.  If you need some extra practice on voting, why not vote for Trinity Downtown?
Every year Playground Magazine compiles a list of "Best Of" topics for each neighborhood around the greater Orlando area. Then people like you have an opportunity to vote for your favorites.  The winners get posted in the winter "Best Of" issue.
Last year Trinity was awarded "Family Favorite Storytelling" for Mrs. Stacy and Ms. Colby's Live Action Storytelling – think short plays based on children's books. This year, please vote for Trinity Lutheran School (includes CDC and/or K-8) in these categories:
Private Religious Elementary School
Religious Preschool
Summer Camp
After School Program
Storytime
---
This is a great way for you to show off how proud you are of Trinity Lutheran School and share just how special Trinity is with the rest of Orlando!  So go vote for us HERE!
***(Participants eligible for FREE annual subscription. See site for details.)***