"We've got spirit yes we do! We've got spirit, how 'bout you?!"
Most people are familiar with this popular cheer.  It is heard during school events such as pep rallies and sports games.  What does having spirit mean though?
Having spirit means being proud of what you are, so much so that you want to tell others about it.  This is not anything new here at Trinity.  Every student at Trinity is an honored student. Because of that, school spirit means that through our activities every student is uplifted and made to feel a part of our community. Throughout the year Trinity celebrates its Lutheran background, school heritage (61 years), and our students and teachers. We are proud of who we are and we like to make sure everyone has a part in that.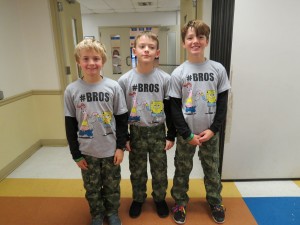 National Lutheran Schools Week–  Across the globe Lutheran schools get together to celebrate Lutheran education. This year our students and staff dressed up and celebrated with the rest of the Lutheran School around the world. For more check out the hashtag #NLSW16 on social media.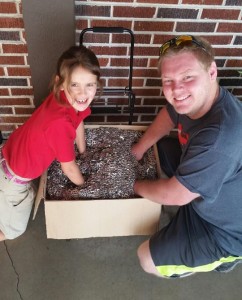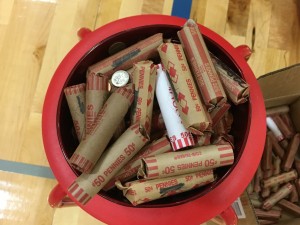 Theme Weeks and Class Challenges-  There are several times during the school year that we kick back and have some good old fashioned fun; usually for a good cause too.  We've raised funds and awareness for several organizations with our Pop Tab Challenge for Ronald McDonald House, Let's Go Blue for the Alley Cats, and Penny Wars for the Garuna Foundation.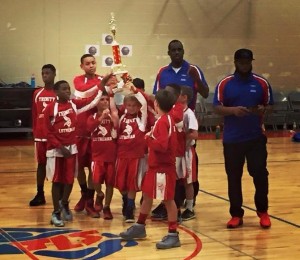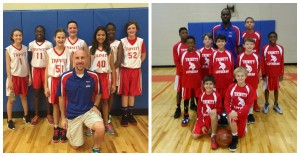 Sports Teams and Pep Rallies– The obvious spotlight for school spirit shines on athletics. Trinity loves its championship winning sports teams as well! This year our middle school cheerleading squad hosted the rest of the student body in a pep rally to cheer on our boys and girls as they headed to area and league championship tournaments. Our boys went an undefeated 15-0 and our girls had an equally impressive 5-6 record too!
Here at Trinity we love our students, we love our families, we love our school and mostly, we love Jesus!