Welcome to Trinity Lutheran School
Child Development Center
Infants through PreK-5
Promoting Academic Excellence – Nurturing Christian Character
Trinity Lutheran School's Child Development Center
nurtures the development of the whole child 
from a core foundation of faith, 
preparing them spiritually, academically, socially, and emotionally
in partnership with their family
for future academic success and to lead purpose-filled lives for Christ.
Nestled in downtown Orlando, TLS provides a nurturing educational environment for infants through PreK-5.  Whether in our warm and cozy infant/toddler settings, or our home-like preschool atmosphere, our parents know we wrap our students in the loving arms of Jesus Christ. Our secure five-acre campus provides ample space for our state-of-the-art Child Development Center, sports field, full-size gym, playgrounds, and an historic setting for our weekly chapel worship.  
Become a part of the Trinity family and experience award-winning care and education recognized by the National Lutheran School Accreditation.
Our philiosophy, as a ministry of Trinity Lutheran Church, is rooted in the fact that God has created each child and loves him or her dearly. God has given each child a distinct personality, an infinite curiosity, and a great capacity for love. The program at Trinity CDC is planned to provide a safe and nurturing environment that promotes the spiritual, physical, social, emotional, and cognitive development of children. Our goal is to provide learning about the world God has given us in a manner that reflects the great love He shares with us. Children learn through play. We provide an enriched play experience with large group, small group, and individualized activities. The day is set up in a learning center format with both child- and adult-initiated activities. The child's day includes hands-on activities in creative art, math, science, music, dramatic play, computers, reading, bible focus, writing and language. Our goal is to develop a positive self-concept, a love for learning, respect for others, social success, and a love and knowledge of God. 
Get Connected – Learn More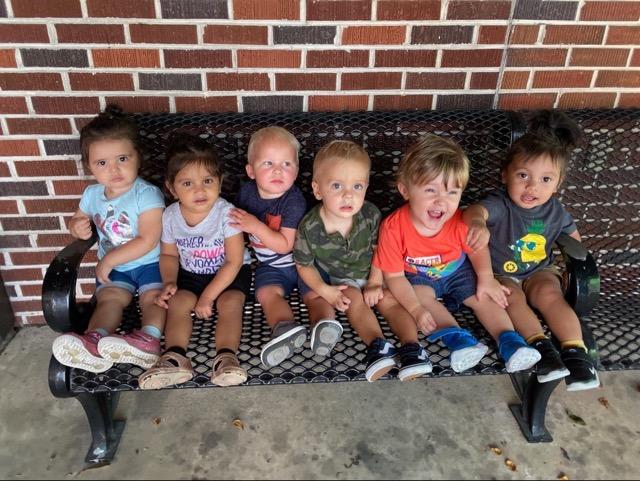 We'd love to meet you.
Do you have questions about enrollment, tours, tuition, scholarship or extracurricular activities at Trinity!  You can find all of that and more here on our website, but we'd really like to have the opportunity to meet with you in person, show you around the campus and personally answer any questions you may have.  To schedule a tour, please give us a call at 407-488-1919 x222 or email Porscha.Wiggins@trinitydowntown.com.
Trinity Lutheran School, infants through PreK5, admits students of any race, color, national and ethnic origin to all the rights, privileges, programs, and activities generally accorded or made available to students at the school.  It does not discriminate on the basis of race, color, national or ethnic origin in administration of its educational policies, admissions policies, scholarship and loan programs, athletic and other school-administered programs.
Support Trinity Downtown
while you shop!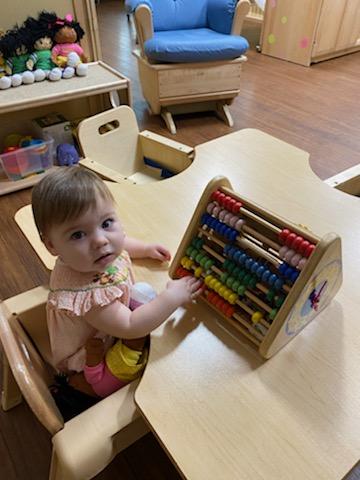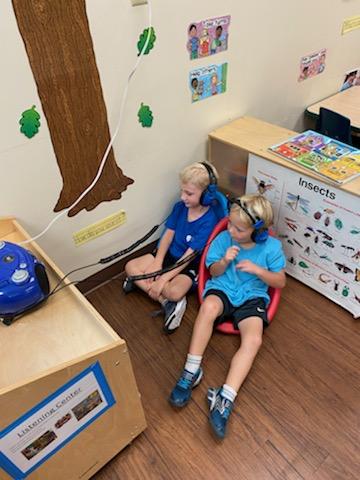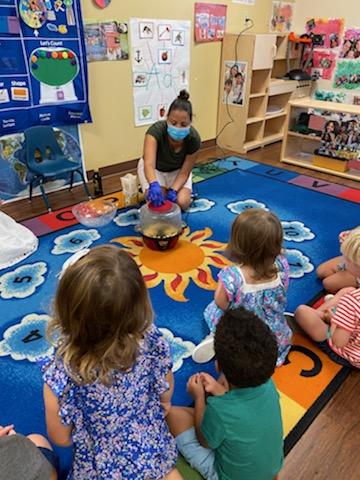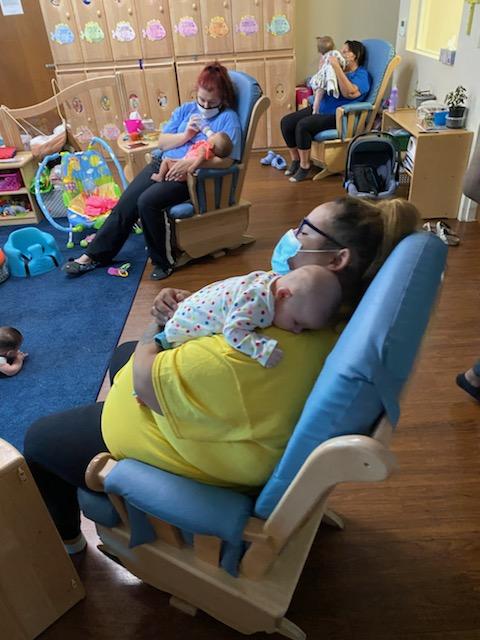 TLS Child Development Center Parent Testimonies
Trinity has had a big hand in helping our children to grow. We are amazed at their depth of knowledge and we are regularly impressed with the maturity and responsibility they exhibit. The stories we hear around the dinner table are of responsibility, self-determination, leadership, compassion and faith brought into their daily lessons and interactions at school and extended day. They are growing into such caring and creative people and we attribute that to Trinity.
As a parent to a trinity child, I have nothing but accolades to give to the growth and development of my child thanks to this school. I have had my daughter at Trinity since she was 12 weeks old and I have watched her grow into an incredible young lady that has the most intimate relationship with Jesus thanks to her Godly foundation at home and confirmed by this school.  
The staff is family and we love them more than I can communicate in words. I am eternally grateful for what this school has done for my daughters spiritual growth, educational growth and common sense growth. Thank you Trinity you will be part of our life forever.
Choosing Trinity for my boys was a no-brainer, especially after seeing how well it flowed from their CDC into kindergarten. The parent-teacher communication and support is the best part!  With the crazy, busy lives we lead, it's refreshing to be apart of a school that takes initiative to include us as much as they do, and is like a family.
WE FOSTER EDUCATION
Schools in The Lutheran Church-Missouri Synod serve children in early childhood programs through grade 12 in over 1,900 schools nationwide and 3 schools internationally. Additionally, 9 colleges and universities operate to serve post secondary and graduate students across the nation.
WE PURSUE EXCELLENCE
In a Christ-centered religiously integrated curriculum Lutheran schools meet or exceed state standards for high quality schools. Through National Lutheran Schools Accreditation (NLSA) schools complete a rigorous self-study, are reviewed by a team of peers and implement initiatives that provide a continuing program of excellence for students.
WE SHOW THE LOVE OF CHRIST
Caring, Christian teachers share the Word of God daily with children and families. Strengthening a home, school and church partnership, through an education of the whole child, students are prepared and equipped for a life of Christian citizenship and discipleship.
WE INNOVATE
Lutheran schools continually evolve to meet the needs of students and the communities they serve. Classical schools, academies, robotics, athletics, STEM, service learning, resource programs, drama, fine arts, blended classrooms and virtual schools are the many opportunities that students can explore and experience in reaching their full potential.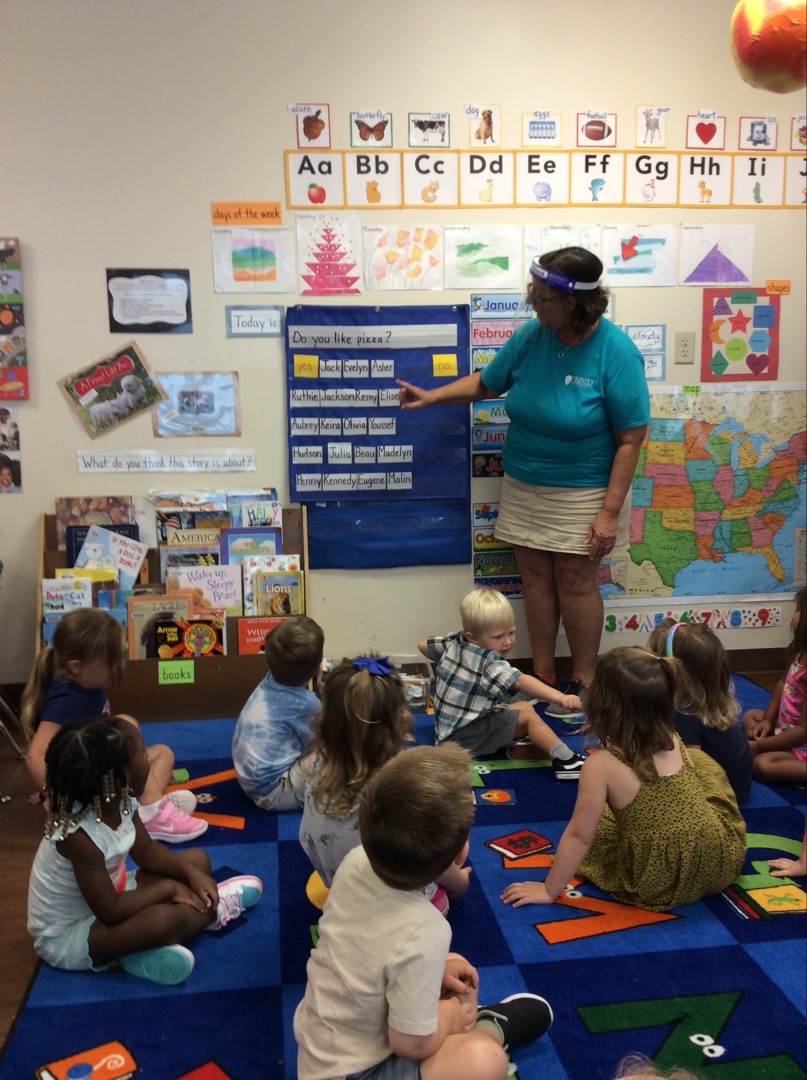 National Lutheran Schools Week 2021