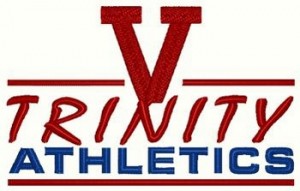 Trinity Lutheran School is dedicated to providing the best in athletics to each and every child at the school. Students in 5th through 8th grade are eligible to participate in sports including volleyball, basketball, golf, soccer, flag football, track and field, and cheerleading. Trinity has a rich tradition of excellence including multiple state championship titles and national tournament appearances.
For students in kindergarten through 4th grade, intramural sports are offered, aimed at teaching the fundamentals of each sport, teamwork, and school spirit.
In all of our athletic programs, Trinity is focused on providing a Christ-like environment that nurtures not only the physical and mental health of each child, but also their spiritual health as well.
To stay up to date on sports events, games, and other athletics news, click on the following link to access the Athletic Director's blog, Coach's Corner. If you have any questions, comments, or concerns regarding Trinity Athletics, feel free to email the Athletic Director below.
Josh Brink
Athletic Director
jabrink@trinitydowntown.com