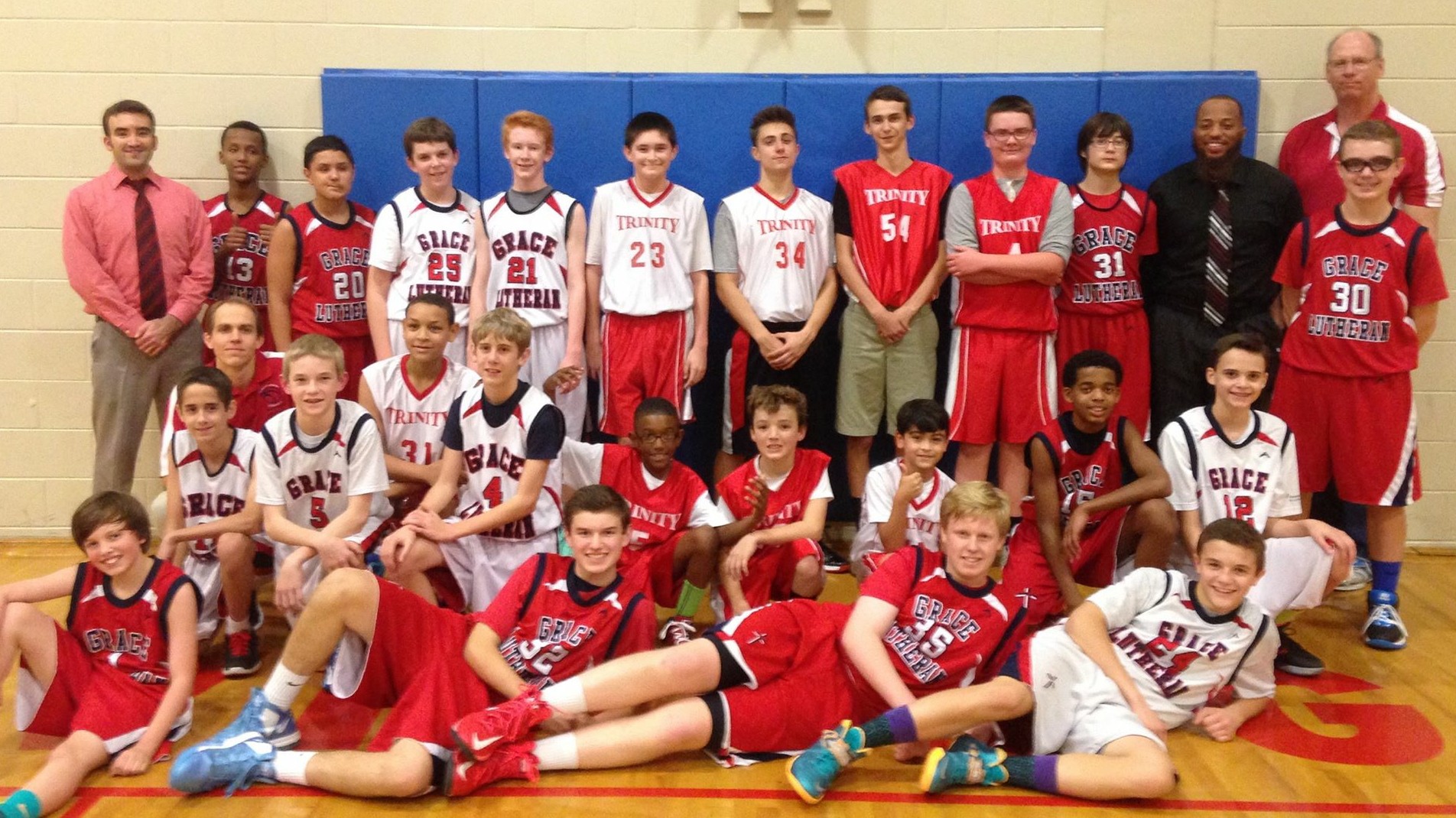 This last December, Grace Lutheran School's (Jacksonville) basketball teams traveled to Orlando for a couple of games, but unfortunately, Trinity just had too many boys basketball players out to play.  Praise God for the amazing family we have in our district schools, though!  Grace's Athletic Director, Michael Popp, suggested that we still have this game; he had a few ideas up his sleeve…
When Grace's boys arrived at Trinity, they were met with the handful of Trinity jv and varsity boys basketball players along with another handful of Trinity alumni dressed out in uniform.  We took the two teams, split them evenly and traded to ensure a fun and fair match.  And how fun it was!
From the beginning of the game with a fourth grader on team red driving the lane for the first points to the end with a buzzer beater three pointer from another fourth grader on team white, we were on the edge of our seats cheering, laughing, and having a great time.  While the final score was only separated by a single point in favor of team red, every player felt like a winner.  Our alumni had an opportunity to enjoy Trinity basketball one more time, our current players had the chance to play against/with the alumni that they looked up to growing up, and best of all, both Grace and Trinity built some new bonds that no one can break.  Praise God for the opportunity to use the gift of basketball to shine Christ's love to those around us!
Thanks Grace for the opportunity to play with you all and we look forward to seeing you again next year!
Josh Brink
Athletic Director
JABrink@TrinityDowntown.com