What is "Isaiah Jones"?

Isaiah Jones is the musical that Trinity Lutheran School will perform for Downtown for the Holidays Tree Lighting Celebration.  Behind the witty one liners and catchy songs found in this captivating story about a child sucked into a video game is the message that Christ was sent to earth to save us.  It will surely have you on the edge of your seat, laughing and crying along with the characters!
What is "Downtown for the Holidays"?

On December 5, 2014, Trinity Downtown will present Downtown for the Holidays Tree Lighting Celebration, a Christmas program that Trinity has hosted for years on the downtown stage at Lake Eola.  A few ago, Mayor Buddy Dyer joined Trinity and now we get to take the stage for Orlando's official tree lighting celebration!  This year, the event will include the TLS musical, a mass downtown choir, multiple food trucks, a Christmas shopping village, and a Christmas movie.
What students will be participating?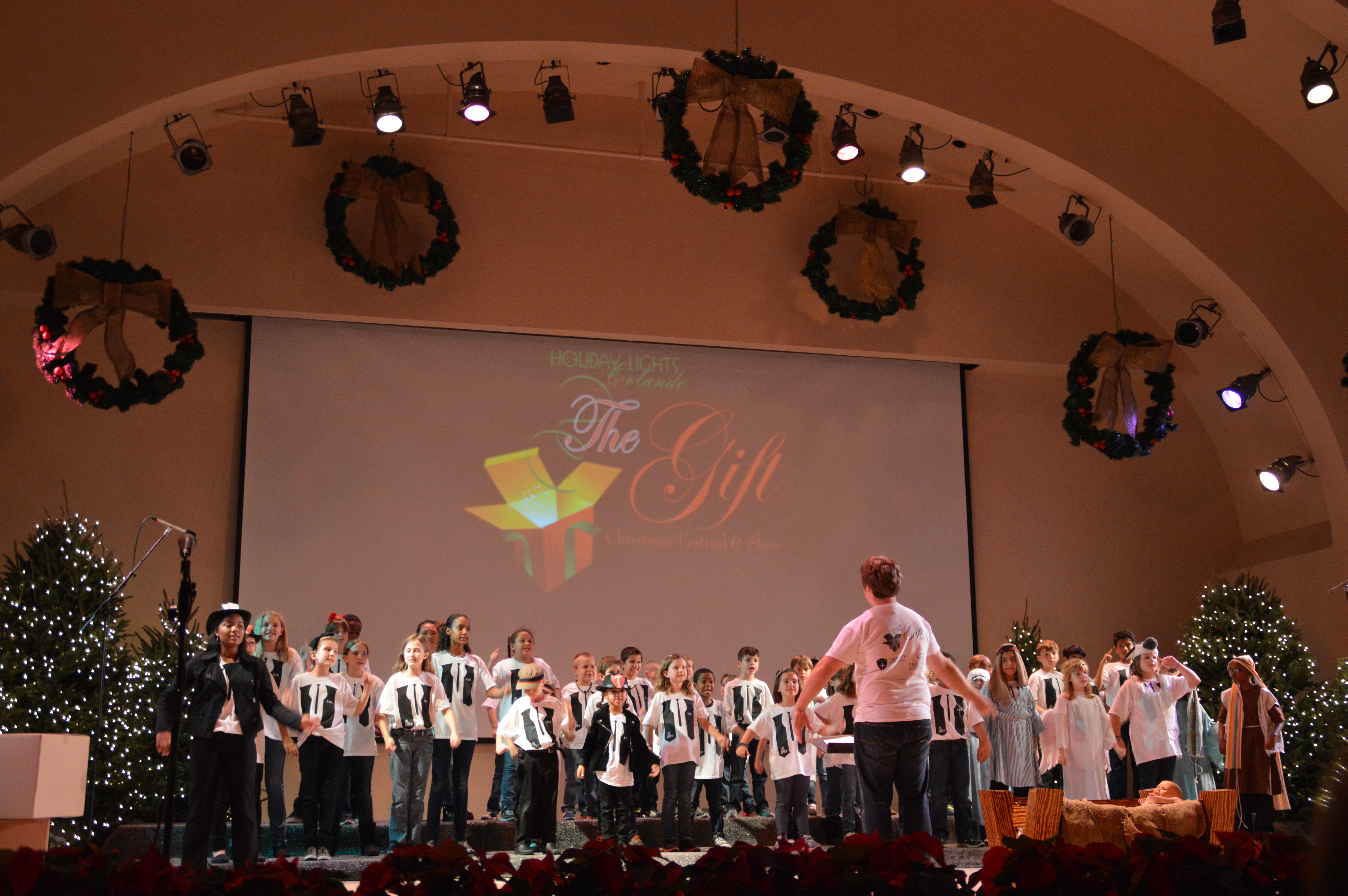 Students in first grade through eighth grade will be performing in the musical.   Please also note that participation is mandatory and will only be excused on a case by case situation.  Please email any conflicts to JABrink@TrinityDowntown.com as soon as possible.
What is the approximate timeline for the night?
5:00 – Student drop-off in the Fellowship Hall (Snack will be provided)
5:45 – Depart for Lake Eola from TLS (walking)
6:00 – Students arrive backstage
6:15 – Students take the stage
6:20 – The show starts
7:05 – The show ends
7:10 – Student pick up begins next to stage
What should my student wear?
Friday, December 5, has officially been declared a "Free Jeans Day" at school.  This was done to ensure that all students will be wearing blue jeans for the program.  I will be providing a musical t-shirt for the students to keep.   These shirts will be handed out in the fellowship hall between 5:00 and 5:15, so it is imperative that your child be on time.  Finally, please watch the weather for the night of.  If it is expected to be cold, I ask that your student wear a long sleeve shirt under their musical t-shirt rather than a jacket or sweater as it would cover up the shirt design.
How do I pick up my child after the program?
After the musical, DO NOT try to grab your student and go.  We know that it is a bit chaotic after the musical, but please understand that we have a process in place for your child's safety.  We will have a check out zone set up away from the stage marked for student pick up.  There, you will sign out your children and they will be returned to you at that time.
Will the students get a chance to rehearse at Lake Eola?
Our two dress rehearsals will be the day before and the day of the program, December 4 and 5, 2014, at the Lake Eola stage.  Please return the permission slip form attached for your student to walk to the venue and rehearse with the rest of the school.
Thank you so much for taking the time to read all of the information on this sheet.  I understand that there is a lot contained in this letter, but it is imperative that you understand it all.  If you have any questions, feel free to email me or visit the official event page at www.OrlandoTreeLighting.com.
Josh Brink
School Music Director
JABrink@TrinityDowntown.com