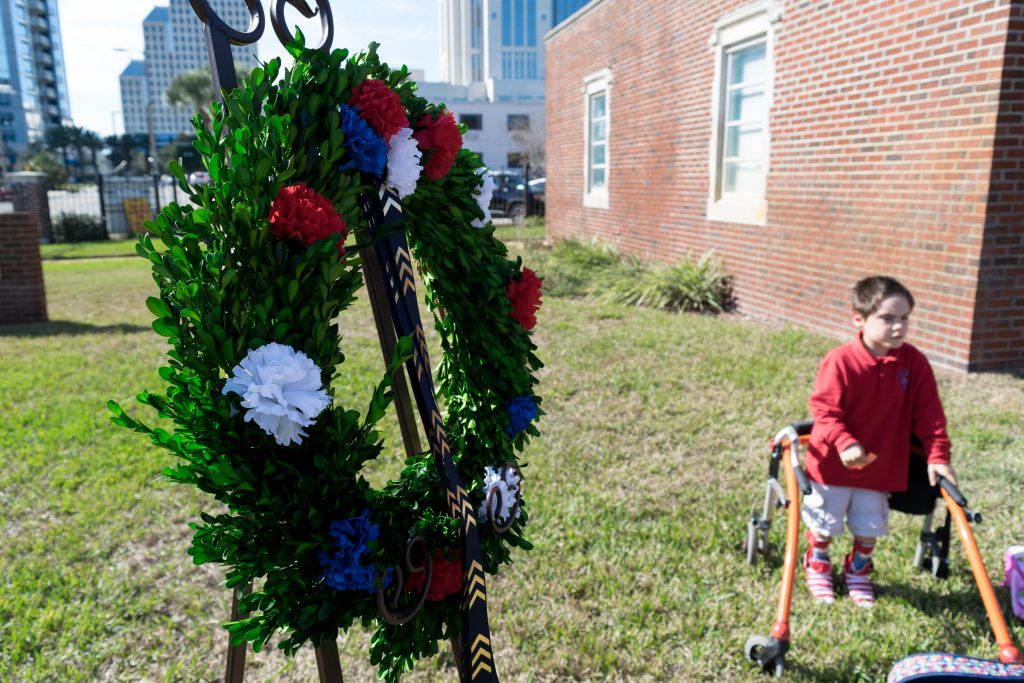 As the Inauguration of Donald J. Trump took center stage on the steps of the Capitol, Trinity students learned about the President's pledge to uphold the Constitution as President of the United States of America.
Trinity's recognition of this historic transfer of political leadership followed the outline of events which transpired in Washington DC, starting with the laying of a ceremonial wreath in memory of those fallen in battle to protect freedoms cherished in our country. Trinity's ceremonial wreath was laid at the foot of our US Flagpole following an invocation and prayers, modeled after those from previous Presidential Inaugurations.



Students walked a parade route from the front courtyard to the Fellowship Hall, to watch President Trump sworn in as the 45th President. Middle School students then shared powerpoint presentations about the six purposes of government, in which President Trump pledged:
* To defend a more perfect union
* To establish justice
* To insure domestic tranquility
* To provide for the common defense
* To promote the general welfare
* To secure the blessings of liberty to ourselves and our posterity.
A candlelight ceremony recognizing these six fundamentals from the Constitution brought Trinity's recognition to a stellar close.
God Bless the United States of America,
and God Bless our civic-minded students!