Curriculum Development: Kindergarten through Grade 8
While summer generally means vacation, teachers at Trinity are busy at work during their summer, writing new curriculum for Trinity students for this coming 2016-17 academic year.
Spurred along in a review by the School Board, the recent Accreditation visit, MAP achievement test data, and new avenues of technology, teachers are composing new courses and incorporating new approaches to 21st century learning for Trinity students. I think you will agree that the projects below will strengthen the curriculum at Trinity, and will continue to keep teachers busy throughout the summer!
Curriculum Development 2016
Subject
Grade Level
Resource
Math Computation
Grades 3-8
IXL, Mad Minute, Marcy Cook Tiles, Mastering Math Facts
Writing
Grades 2-8
Columbia University Teacher Press
Advanced Topics in Science
Grades 7-8
Under construction!
Classic Mathematics
Grades 1-5
Under construction!
Social Studies
K-Grade 2
Under construction!
Music
K-Grade 8
Under construction!
Physical Education
K-Grade 2

Grades 3-8

Perceptual Motor Development

Dynamic Physical Education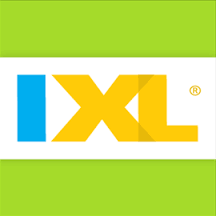 What do these Curriculum Plans look like?
As an example, the math computation curriculum expresses:
To prepare students for Algebra (Trinity's aim for all students in Grade 8), the Math curriculum simultaneously develops conceptual understanding, problem-solving skills, and computational fluency in Mathematics. For 20 minutes each day at Trinity, students in Grades 1-8 practice math facts, in addition (pun intended) to regular, traditional Math instruction in concepts and problem-solving (40-50 extra minutes daily).  We believe a solid command of math facts will multiply every student's understanding and performance of Mathematics.  Such is the "calculus" behind Mathematics instruction at Trinity.
Each day, teachers select from these resources to polish student math computation skills, using hands-on, paper-and-pencil, and computer-assisted methods of instruction.
| | | | | |
| --- | --- | --- | --- | --- |
| Computation Activity | Grades 1-2 | Grades 3-4 | Grades 5-6 | Grades 7-8 |
| IXL |   | X | X | X |
| Study Island |   | X | X | X |
| Marcy Cook Tiles | X | X | X | X |
| Mad Minutes | X | X | X |   |
| Mastering Math Facts | X | X | X | X |
Much more is involved in the composition leading to Curriculum Development, including State Standards, research findings, and an extensive survey of needs, interests, and characteristics of students at Trinity.  This example illustrates how this new endeavor will supplement the robust and rigorous pursuit of Math skills at Trinity.

All of these 2016 Curriculum initiatives follow-up and supplement the already established curriculum at Trinity, outlined below.
Established Core Curriculum
---
We're really excited about the upcoming 2016-2017 school year and can't wait for the opportunity to share our love of learning with next year's students. August 15th is right around the corner!