Welcome To Fall
It might be hard to accept, but summer is officially over. Which means it's autumn!  Even though we live in sunny Orlando, and it doesn't always feel like it, fall is here and is in full swing!  The mornings are cooler.  The air is crisper, and that heavy humidity that we all know and love is slowly heading down south for the winter.
All of this change means it's time for one thing: the Downtown Orlando Pumpkin Patch!  This is the second year the Parent Teacher League (PTL) at Trinity Lutheran School has coordinated the largest pumpkin patch in the Downtown Orlando area and you are invited to come out to take pictures and, most importantly, buy your Fall pumpkins.  All proceeds benefits Trinity Lutheran School (infants through 8th grade).
A team of volunteers – from students and their parents, church members, family and friends – got together and helped unload over 500 pumpkins from the truck in just under an hour. They carried, wagoned, rolled, and pushed all of the pumpkins into the church courtyard.  Can't make it out to the patch this week? No worries, because it's open every weekday from 12pm to 6pm, and on the weekends from 11am-7pm through October 30, and on October 31st from 9am-1pm.  So, when you're available we're available.
Now complete with scarecrows and hay bales, the scene is finally set for Fall, Harvest, Halloween, and Reformation Season to finally get underway.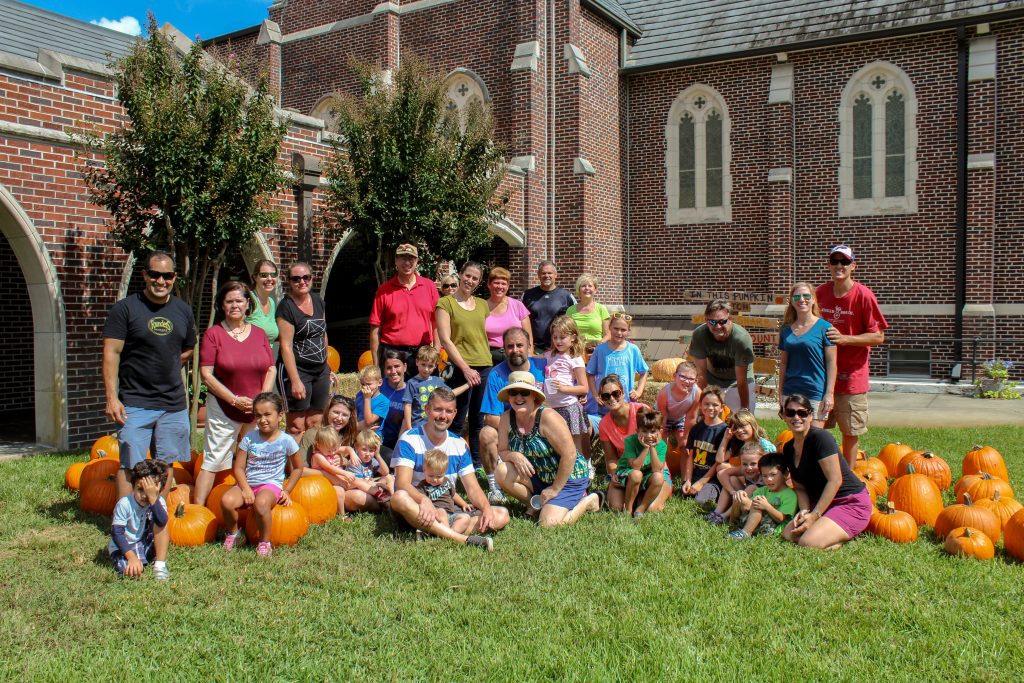 ---
There are pumpkins for everyone!
Big ones, small ones, long ones, stubby ones.  There's sure to be the perfect pumpkin on hand for your fall pumpkin carving enjoyment.  Whether it's a spooky Jack-O-Lantern or a mini-pumpkin to use for that new pumpkin pie recipe the PTL Pumpkin Patch has 'em!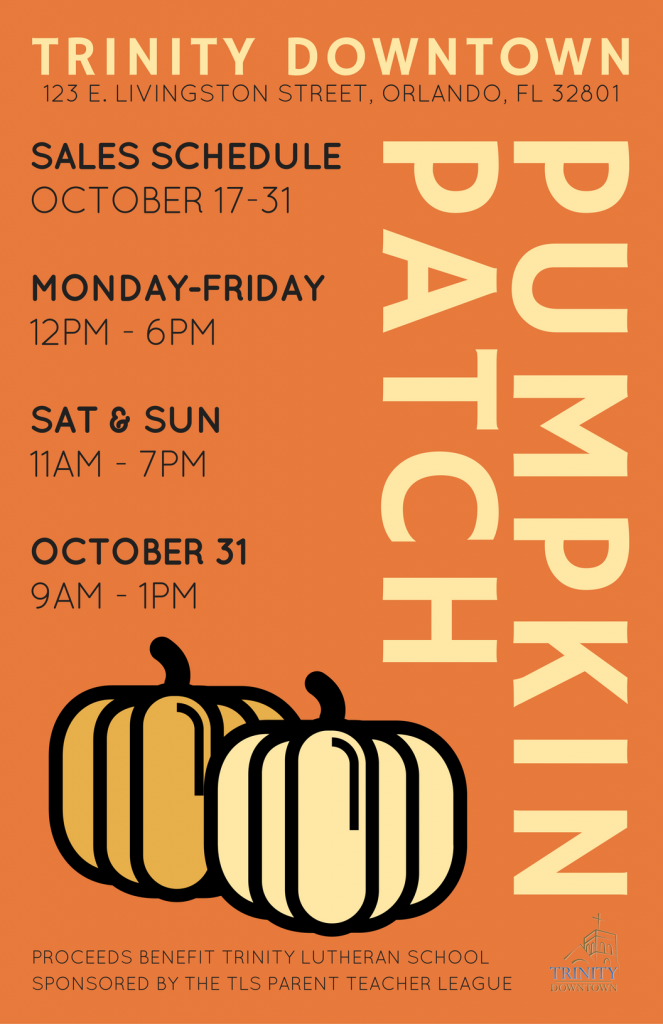 ---
Coming up Next at Trinity