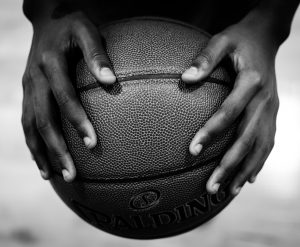 What a season!
While our Vikings strive to excel at many sports, Basketball seems to be the sport taken most seriously. With the highest stakes, Basketball the longest season we have, with the most games. It's a test of endurance for our athletes as they condition themselves to long practices and late nights at the gym playing other Christian schools in the Orlando Metro-League. As the season has drawn to a close, I, as Athletic Director, want to highlight all that was gained throughout the season.
This year was certainly a building year for our teams. Coming off of state trophies for both JV boys and girls last year the expectations were high for all three of our teams. However, with a slew of new teammates and the direction of new coaches Danny and Fabio, the early challenges were to come together as refashioned teams.
Our girls had a combined team this year with the junior varsity girls having the opportunity to play up a level to help fill out or varsity roster. Being asked to play girls almost a head taller than you is not for the faint of heart, however, our Lady Vikings were more than up to the challenge. They finished the season with a winning record. There were several close games in which our ladies managed to put their heads down and finish with a win. Our Lady Vikings are certainly fighters and do not give in easily. Tenacious and enduring athletes are hard to come by and proved to be a joy to coach.
Our boys are now old enough for Varsity seasons. This is their first year playing up at the varsity level together. With the addition of new teammates and a new coach to get used to, it was a big-time learning season for our Vikings. Not so successful when measured by wins and losses, by no means were our boys blown away by the competition. Every single game played was a close one. Every single buzzer broke the tension at the end of the games- games that either team could've come away from victorious. By the end of the season, our boys had grown together as a team. Their playing was tighter and more organized; not chaotic and loose like the first few games. They learned how to play physically larger opponents- a new skill for a team of players used to being quicker and more agile. They had to learn a different way to approach the game of basketball and now, with that experience under their belts, they're ready for a rematch next season!
Our JV Boys' team, made up of almost all first-timers, may not have won a game, but exuded the sort of character and attitude that makes Vikings formidable. The determination to better themselves and their skills is a foundation for exploits next year.
Players on all three teams not only pushed to improve themselves on the court but also to manage their time wisely in order to keep their studies a priority. I am confident this season was another successful season, not necessarily due to records, but in developing strong Christian athletes. Our basketball players exemplified what it means to bring Christ glory in our whole lives not just in our church lives. On and off the court, in the classrooms, and around town Trinity's Viking athletes understand that they are living ambassadors of Jesus.
The season concluded with the Annual Basketball Banquet on February 16, during which the team thanked Coach/Athletic Director Mike Miessler, Coach Fabio and Coach Danny, and where Trintiy's Senior Pastor, Rev. Doug Kallesen lead us all in prayer and served as our banquet speaker.