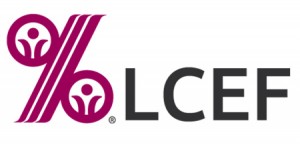 On June 15, the CDC will open our doors to the children in the brand new building! Part of an extensive vision for Trinity in its upcoming second century, this building would not have happened if it weren't for the loan Trinity received from the Lutheran Church Extension Fund (LCEF). In all, the LCEF loaned $6,000,000 for the construction and outfitting of the new facility for the CDC.

In celebration of this upcoming New Century, Trinity Lutheran Church is offering to establish a savings account for each child attending Trinity Lutheran School, Infants to Grade 8. The account is with LCEF's Young Investor Program and will be opened with a $25.00 gift to all enrolled in the School! Those already with an account will receive a new $25.00 deposit to mark the beginning of this New Century.

To many, this seems too good to be true! And the benefit extends beyond the 3.5% interest dividend paid to each Young Investor account. As a partner with Trinity, LCEF will rebate Trinity tens of thousands of dollars each year based on the number of Young Investor accounts attributed to Trinity. The total potential rebate is nearly $750,000, ¾ of a million dollars, or a rebate of $30,000 average per year for the life of the loan. All this, just for the investment of $25 from all of the children attending Trinity, Infants to Grade 8.
To get children enrolled, and to help Trinity's rebate from the mortgage on the new building, Trinity will pay the opening deposit of $25.00 in the Young Investor account. Once Trinity receives a signed application, an account will be established in the child's name. All that is necessary is that the account remain open for at least 12 months. During that time deposits can be made to the account, or it can remain with only the initial deposit generating interest and the church rebate. For milestones in a child's education (good grades on report cards, graduation, service projects, and the like) LCEF will make deposits into the account. There is no requirement for parents to make additional deposits, however savvy parents will note it pays 3.5% interest on the first $1000 in the account, a rate banks cannot even get close to offering. Specific questions can be addressed to Bruce Hahn at 407-299-3510 or bruce@mm-c.com. Applications and the accompanying prospectus are available in classrooms, offices and the church.

Become an investor in Trinity's New Century! But hurry, enrollments must be completed by June 30, 20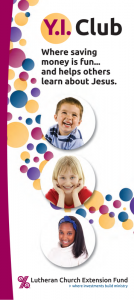 15. Just like the few days remaining until the CDC moves into the new building, there are only a few days remaining to open the Young Investors account.
Thanks a Million, really!
Trinity Lutheran Church and School