Everybody wants to know, who won Penny Wars this year?
All of the children attending Garuna Christian School in Cambodia! With an introduction that helped Trinity students understand how special it is to have a brand new home for the CDC in the New Century Center (soon to be dedicated on March 13), Dr. Brockberg launched this year's iteration of Penny Wars to support a campaign for building a new school for children in Cambodia! (FL-GA District initiative, Hearts for Jesus) Throughout the week, students brought pennies, silver coins, and paper bills in our annual contest of Penny War.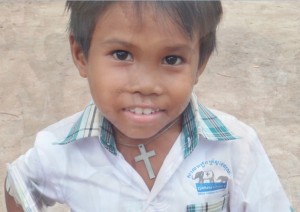 With contributions from Lutheran Schools across the United States, the Garuna Foundation has completed five new school buildings in far-away Cambodia.  While serving the rural poor with quality education, the Garuna Foundation established each as a Christian mission sharing the Good News of Jesus Christ with children and their families.  On our local scale, the contest ended with these results: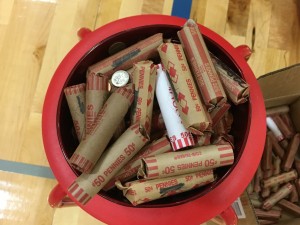 TLS Elementary School Results: 
First Place: 1st Grade with 6347 points
Second Place: 2nd and 3rd Grade with 4103 points
Third Place: Kindergarten with 171 points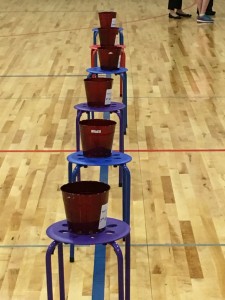 TLS Middle School Results:
First Place: 6th Grade with 1460 points
Second Place: 4th and 5th Grade with 1290 points
Third Place: 7th and 8th Grade with 129 points
What is the Bottom Line?  In all, Trinity raised $718.83 for the ultimate win.  And above all, we know we are all Champions of the Gospel of Jesus Christ.
GALLERY: